Racist texts allegedly sent to and from a now-former San Francisco police officer are coming to light and have been released by CNN. 
"I hate that beaner," one text proclaims, "but I think the nig is worse."
"Indian ppl are disgusting," another reads.
The dozens of messages obtained by CNN are not the complete list of texts sent to and from former Officer Jason Lai, according to the network. The texts are at the center of an ongoing scandal that has had the San Francisco Police Department under intense scrutiny. Lai resigned from the department after the scandal exploded earlier this month, a police spokesman told CNN.
Lai's attorney, Don Nobles, has insisted that the texts are "not reflective of who [Lai] is" and that "there is no evidence he carried out any of those sentiments as an officer." 
"He was well-liked and well-loved on his beat," Nobles said of the former officer. 
G/O Media may get a commission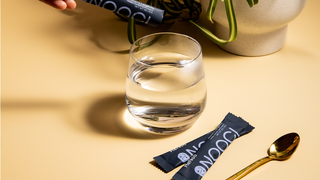 Nobles told CNN that the offensive messages were taken from Lai's personal phone and were exchanges with some of his closest friends on the force, as well as others he had befriended on his beat. 
"It's hard to say any of those things in context," Nobles added, "but there is context to it."
In a series of texts dated last June, Lai reportedly details an incident involving a "bunch of hock gwais shooting each other."
According to CNN, "hock gwai" is a misspelling of the Cantonese hak gwai, which is a derogatory term for African Americans. 
"Sprained my ankle over these barbarians," he continues, before adding that one of the suspects "went to the hospital after he got shot lol." 
"Too bad none of them died," he adds. "One less to worry about."
In another set of messages that reportedly date back to a night of civil unrest in Baltimore after the death of Freddie Gray, he refers to black Americans as being "like a pack [of] wild animals on the loose." 
As the network notes, this is the second time in two years that the SFPD has been at the center of a racist-texting scandal, despite Police Chief Greg Suhr's declaration that such an issue is limited to a small number of officers and does not represent a systemic problem within the department.
On Monday Suhr said that he does not tolerate biased officers and takes "swift and severe" action when incidents come to his attention. 
"We work for the community," Suhr said. "We work for everybody, and when somebody demonstrates that they have this reprehensible character trait, we need to cut them from the body."
Read more at CNN.