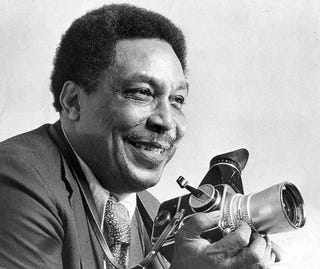 He shot some of the most compelling photographs of the civil rights movement, but Ernest Withers was also a paid informant for the FBI. Documents discovered after his death suggest that he was part of the FBI's official "Ghetto Informant Program."  
CNN anchor and special correspondent Soledad O'Brien will tell the story of his secret life in the documentary Pictures Don't Lie.
Some argue that even if Withers was an informant, his photographs were critical to the civil rights movement's success. Can we still celebrate his work now that we know the whole story? We'll reserve judgment until we've watched the program.
It will air on CNN on Sunday, Feb. 20, at 8 p.m. ET and PT and replay Saturday, Feb. 26, at 8 p.m. ET and PT.
Read more at CNN.
In other news: Video: Eminem Chrysler Super Bowl Ad Widely Hailed.