The University of Colorado's School of Medicine is cutting ties with a faculty member who made a racist remark about first lady Michelle Obama on Facebook.
Dr. Michelle Herren, who works at Denver Health Medical Center, holds a nonpaid faculty appointment at the CU School of Medicine and a medical-staff appointment at Children's Hospital, where Denver Health physicians supervise residents and other medical practitioners in training, the Denver Post reports.
"We are beginning the process to terminate Dr. Herren's faculty appointment," Mark Couch, spokesman for the school, said Thursday. "She has expressed values that are at odds with ours, and she has compromised her ability to meet the teaching and patient-care mission of the School of Medicine."
As previously reported on The Root, Herren posted a photo of Michelle Obama yelling on Facebook. Under the photo, Herren wrote: "Doesn't seem to be speaking too eloquently here, thank god we can't hear her! Harvard??? That's a place for 'entitled' folks said all the liberals!"
Herren then added, "Monkey face and poor ebonic English!!! There! I feel better and am still not racist!!! Just calling it like it is!"
G/O Media may get a commission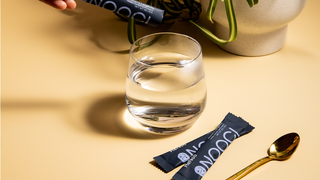 It is unclear whether Denver Health will take a similar action against her.
"We are bumping up against a First Amendment right," said Kelli Christensen, Denver Health spokeswoman. "A lot of people are working very hard to resolve this situation."
After several media outlets covered the story, many on social media called for the hospital to take action against Herren. Denver Health issued a statement saying that Herren's comments were offensive but they were made while she was "acting independently in her private capacity."
According to legal experts, First Amendment protections for those in the public sector make it difficult to terminate or take action against an employee for offensive statements she makes outside the workplace.
Steven D. Zansberg, a First Amendment lawyer in Denver, told the Post, "Government employers can impose restrictions on statements made within the workplace or referring to the workplace, but they can't act on statements made outside the workplace."
Christensen said that the hospital "is a political subdivision of the state."
Lorri Ray, a lawyer with Mountain States Employers Council, told the Post that a private employer can fire someone for comments made outside the workplace without worrying about First Amendment protections, even if there is no obvious impact on their business.
Ray said that if the public spotlight on Herren's comments has an impact on the hospital, its legal department might find it easier to take adverse employment action.
The Post obtained a letter written to Herren by Dr. John Reilly Jr., the CU vice chancellor for health affairs, expressing concern over her remarks and saying that community members distributed them to CU Regents, the School of Medicine, affiliated hospitals and local media.
"Your comments and tone are harmful to the students we teach and the patients we care for," Reilly wrote. "Your derogatory, insensitive remarks have resulted in harm to others in our community and beyond."
"I ask that you inform me of your perspective on whether you can continue to teach effectively given the multiple communications I have received from students, faculty, and the public expressing their opinion that your posting demonstrates that you should not be involved in the education of our students," he continued.
His letter included a section from the laws of the University of Colorado Board of Regents reminding faculty members that "the public may judge their profession and institution by their utterances."
Read more at the Denver Post.