This is what it looks like when women stand up for each other.
Broadway royalty Audra McDonald came to the defense of another royal over the weekend, calling out the online abuse and dubious reporting on Meghan Markle—now, Meghan, Duchess of Sussex. Posting a throwback video of her own eight-month-pregnant belly (McDonald gave birth for the second time in 2016), McDonald addressed the rampant scrutiny of the now-pregnant Markle (much of which we've seen in our own comments sections), as well as the hypocrisy of some of the criticism coming from platforms supposedly in support of women, writing:
"Me at about 8 months pregnant. The reason I'm posting this is because of #MeghanMarkle. I cannot believe what this woman has had to endure from social media and the press. Then today to read about how 'weird' her body language is by a supposed Women's magazine that supposedly prides itself on celebrating fierce, independent, strong women who can do anything and have it all?!? Do better.

McDonald also noted the specific vulnerabilities of pregnancy, calling herself "a swollen, hot, sweaty, enormous, flatulent, in search of my feet, hot fudge sundae junkie, nervously excited, pudgy faced, waddling goddess" at the same point in her gestation that the Duchess is now.
"The thought of having to go through all of that plus having a million cameras in my face, bullied left right and center, and still be gracious, elegant, gorgeous, and full of purpose in front of the whole world is unimaginable," she wrote.
Appearing on Today on Monday to promote the return of her CBS All-Access show, The Good Fight, McDonald doubled down on her admonishment to "do better."

G/O Media may get a commission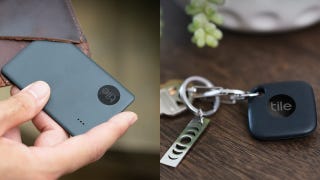 Up to 35% off
Tile Item Trackers
"You've got a body growing inside of you. And so, I just felt like, you know, someone needs to cut this girl a break, you know? And I said, you know, leave her alone."

McDonald also admitted that Markle's biracial heritage has sparked feelings of protectiveness, as McDonald's own daughters are biracial.

"Do you feel like part of the criticism that's aimed at her is rooted in some of that?" Today anchor Craig Melvin (also a parent of biracial children) asked.
"Yes, I would say so," McDonald laughed.
We'd say so, too—and unfortunately, the vitriol comes from those who comprise both sides of Markle's racial makeup, with alarming regularity. As we also have the aim of supporting women, we're applauding McDonald's public acknowledgment of the abuse lobbed at Markle, and are simply going to share the same sentiment, when it comes to speaking about the duchess or any other woman, pregnant or otherwise:
Do better.