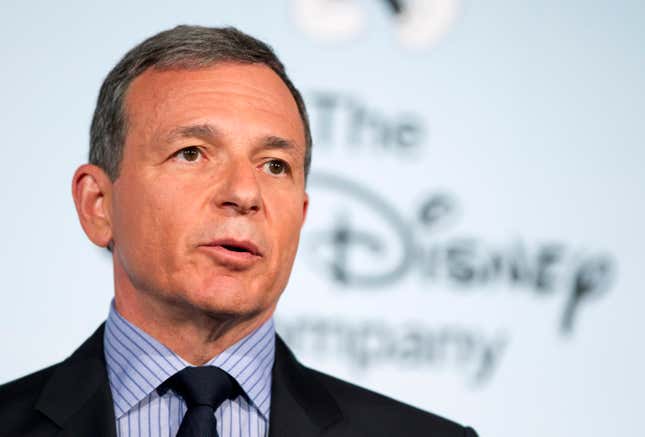 As the country's top producer of pecans, peanuts, and trap music, the state of Georgia is a bit of a paradox—case in point, it's the birthplace of both the civil rights movement and the televised antics of Stevie J. and Karlie Redd.
Fighting "Lie-abetes": How To Spot And Combat Disinformation and Conspiracies In Politics | The 411: Part 2
But beyond its affable veneer, the state is also now home to a draconian abortion law that makes it illegal to have an abortion once a "fetal heartbeat" has been detected in the womb, which typically occurs a mere six-weeks into pregnancy.
And for left-leaning Hollywood studios that feast on moral high grounds while accumulating billions of dollars in revenue annually, it puts them in a precarious situation considering Georgia is also laden with tax incentives to help these same studios pad their pockets.
Which begs the question: In light of Georgia's anti-abortion stance, will Hollywood put morals over money and cease filming in the Peach State? Or will the mighty dollar reign supreme while studios continue filming there?
With millions of dollars at stake, the majority of Hollywood thus far has remained mum on the subject. However, two of its most vigorous stalwarts—Disney and Netflix—have implied their business dealings in Georgia could come to an end.
Following Georgia Gov. Brian Kemp's decision to sign the ominous anti-abortion bill into law on May 7, Netflix issued the following statement to Variety:
"We have many women working on productions in Georgia, whose rights, along with millions of others, will be severely restricted by this law," Ted Sarandos, Netflix's chief content officer, said in an exclusive statement. "It's why we will work with the ACLU and others to fight it in court. Given the legislation has not yet been implemented, we'll continue to film there, while also supporting partners and artists who choose not to. Should it ever come into effect, we'd rethink our entire investment in Georgia."
Meanwhile, on Wednesday while speaking at an event promoting Disneyland's latest attraction, Star Wars: Galaxy's Edge, Disney CEO Bob Iger echoed Netflix's sentiments.
"I rather doubt we will," Iger told Reuters. Both Black Panther and Avengers: Endgame were filmed in Georgia. "I think many people who work for us will not want to work there, and we will have to heed their wishes in that regard. Right now we are watching it very carefully."
But while well intended, should other studios decide to follow suit, would a Hollywood boycott have its desired impact?
"Saying, 'We're going to yank production out of your state if you don't reverse,' I'm not sure Kemp cares about that. It feels as though he's willing to risk jobs and millions of dollars to be the hero that gets his law to go to the Supreme Court," Heidi Lindelof, board member of the Center for Reproductive Rights, told Variety.