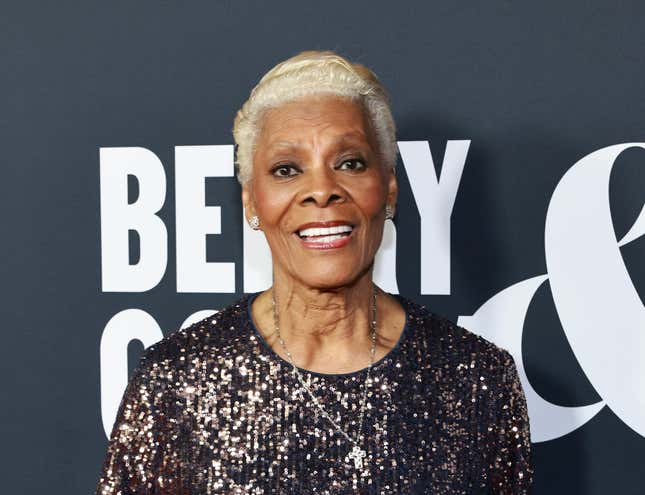 Elon Musk has made a lot of mistakes since he bought Twitter and changed it to X, but his worst may have been not consulting with the platform's queen, Dionne Warwick, before rebooting everything.

Elon Musk Has Opened the Floodgates For Racists On Twitter
If you've spent any amount of time on Twitter, especially Black Twitter, you know that the "Walk on By" singer is the best follow on the site. The legend is hilarious, wise and thoughtful. Her mere presence makes the app better. In the past she's expressed concerns about Musk's various changes to Twitter, but she's also said she wants to talk to him about his intentions for the site.
On Monday, she was asked about Elon's recent declaration that he planned on getting rid of the block feature. She offered a patient assessment of the businessman, but you can feel that she has reservations about the decision. Dionne clearly has a wisdom and patience that only comes with age. I wish I could handle his wild swings as well as she does, but he seems so determined to ruin all the fun we've been having.
"I have yet to speak to that young man and I intend to because I am not quite sure what he's doing or if he knows what he's doing," Warwick told People. "So until that happens, I'll reserve my answer to that question."
During a recent discussion with Tesla Owners Silicon Valley, when he was asked, "Is there ever a reason to block vs mute someone? Give your reason." Musk replied, "Block is going to be deleted as a 'feature,' except for DMs."
As you would expect, that sent Twitter into a frenzy, with the tech mogul once again criticized for not understanding the basics of how the app operates and functions. Unfortunately, if a majority of his platform's users bluntly telling him that removing a feature is unsafe doesn't move the needle, I doubt he'll listen to what Dionne Warwick has to say. Although, he probably should, because if there's one thing we've learned in the last few years, it's that Black women are usually right about everything.