When the news surrounding Beyoncé's Country Music Association Awards performance made its rounds, some racist die-hard fans weren't too happy that the R&B singer would appear on their beloved low-rated show.
I assumed Beyoncé's appearance would give the show the ratings boost it needed, especially since it was up against the World Series. I also realized they weren't going to give people what they wanted right away, when it came to the actual time that Beyoncé would perform.
And, of course, they didn't.
After sitting through the first half of the award show, whose opening was filled with dry-ass Hillary Clinton and Donald Trump jokes done by the hosts, Carrie Underwood and Brad Paisley, finally, the moment half of social media was waiting for happened.
G/O Media may get a commission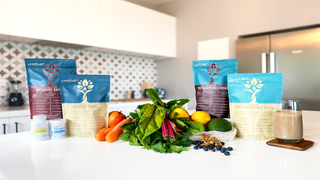 Joined by the Dixie Chicks, the red-headed stepchildren of country music, Beyoncé's performance of "Daddy Lessons" was spectacular. And it was apropos, since it's an actual country song, and there are lyrics about guns. We all know how they love their guns.
The Dixie Chicks have raved about Beyoncé's Lemonade album all year while on their own tour, so the collaboration doesn't come as a shock to many people. Lead Dixie Natalie Maines said the album was a masterpiece, and the group has been performing "Daddy Lessons" while on tour.
Of course, the Dixie Chicks appropriately shaded the award show with a few lyrics. After being snubbed for their anti-George Bush rant at a concert in London in 2003, they were banned from country music radio. Singer Martie Maguire sung a snippet of their song "Long Time Gone," which more than likely was a direct reference to the group's being back on the scene: "They sound tired, but they don't sound Haggard/They've got money but they don't have Cash/They got Junior but they don't have Hank/I think, I think, I think.."
https://twitter.com/kat_blaque/status/794109693173997568
During the performance, the audience was on its feet. Some faces did look a little sour, but Matthew McConaughey's face and the enjoyment he showed was priceless and very Wolf of Wall Street.
Take a look at Beyoncé's and the Dixie Chicks' performance below: