A Detroit mother of four is furious that she has not been able to touch a single penny in her bank account because the account has been frozen.
According to WJBK, Christina Anderson has had to put her son's graduation party on hold, and she is now unsure how long the lights in her home will stay on, despite having all the money she needs to pay for those things.
"I feel like my money is being held hostage," Anderson told the news station. "Every single dime is tied up in that bank."
The bank in question, Bank of America, said it's just trying to protect its customers.
Anderson inherited more than $50,000 after a tragedy in her family.
"I had a little brother and he passed away, and my dad had a lawsuit from that," she explained. After the lawsuit was resolved, the money was wired directly into her Bank of America account May 20. She was told that the procedure was to put the money on hold for two hours while the bank investigated its origins, and that afterward, everything would be all clear. And that is what initially happened, with Anderson drawing off thousands of dollars within days of the money being cleared.
G/O Media may get a commission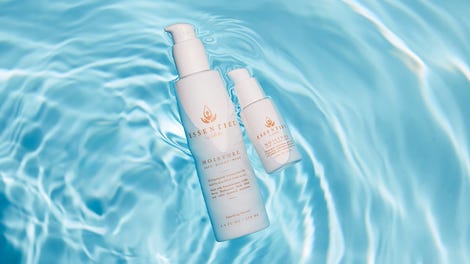 20% off
Essentiel by Adele
"I went to two banks before that; drew $8,000, drew $5,000, no questions," she said. "'Just swipe your card and enter your pin, ma'am.'"

However, things started going awry when Anderson's car was totaled May 24. According to the single mom, she had gone to a branch in Dearborn, Mich., to withdraw another $5,000 when the teller started asking her questions she felt were inappropriate.
"The guy behind the counter started asking me where did I get the money from, and a bunch of questions," she said. "And I told him, I feel that's none of his business, so I'm going to go to another branch where I feel more comfortable."
However, by the time Anderson arrived at the second bank, she said, "They told me my account was on hold; it has been frozen for fraud."
Anderson acknowledges becoming upset when she was told of the hold.
"'I feel like you guys are discriminating against me; is it because I'm black?' And then … she told me to leave out the back because I was upset," Anderson recalled. "Yes, I was [upset]. I was mad because these are my funds; why can't I receive my funds?"
"My rent is due today," she added. "I have four children. What am I supposed to do? I've got to be at work tomorrow morning. I work in West Bloomfield. I have no vehicle to get there. What am I supposed to do when I haven't done anything wrong here?"
Bank of America issued the following statement about Anderson's case:
"We've frozen the customer's account under the terms of our Deposit Agreement and Disclosures. In the agreement, if at any time we believe a customer's account may be subject to irregular, unauthorized, fraudulent or illegal activity, we may, in our discretion, freeze the funds in the account and in other accounts they maintain with us, without any liability to the customer, until we are able to complete our investigation of the account and transactions."
Anderson said that she was told it could take up to a year for the case to be settled with the bank.
"I thought I was being safe putting money in the bank, but it seems I'm safer putting it under my mattress," Anderson said.
Read more at WJBK.