Earlier this week, a police video showing a traffic stop between a cop and the son of Denver Mayor Michael B. Hancock was leaked by an anonymous source to ABC 7 Denver. In the video, 22-year-old Jordan Hancock can be seen hurling epithets at the cop and threatening the officer's job for pulling him over.
"My dad's the mayor, you fucking faggot," Jordan shouts at the cop from the driver's seat. "Guess what? I'm about to get you fired, you fucking bitch."
The exchange ends with Jordan driving away.
The 20-second video, which aired on the local news station Tuesday (h/t People magazine), prompted Hancock to speak out about the incident. That afternoon, Hancock wrote that his son's actions were "inexcusable."
"We've addressed our son's behavior at a traffic stop with him. He's apologized to the officer," Hancock tweeted.
"While we don't support nor condone his inexcusable actions and words, we love our son dearly and will work with him to turn a personal mistake into a valuable lesson for himself and the community," the mayor said.
G/O Media may get a commission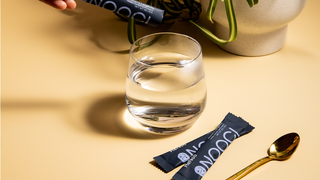 Aurora, Colo., Police Chief Nick Metz also spoke out about the video, expressing concern about the fact that the clip was leaked. On Facebook, Metz wrote that the video was released without departmental authorization.
"It is not appropriate for any officer to disclose evidence, video or otherwise, publicly when a matter is pending prosecution. This is true for traffic cases as it is for homicide cases," Metz wrote. "The Department is conducting an internal investigation about the unauthorized release of video evidence."
Metz also emphasized that the investigation isn't related to the officer's conduct, which was "in compliance with Departmental policy throughout the encounter." The chief also stated that the Aurora PD didn't discuss the investigation with, nor were they influenced by, the mayor's office or any Denver city official.
ABC 7 Denver says that it requested the full video from that Aurora PD but was denied. Metz reiterated that the department would not be releasing the full clip of Jordan Hancock and the officer's exchange at this time.