It was the last year of the old millennium and the children of Destiny were pleading with the world to say their names as they engaged in pose-choreography atop colorful living room furniture.
Little did one member know that she'd have to specify which name to say following the 71st Primetime Emmy Awards. That member was none other than Michelle Williams, a black-ass singer from Rockford, Illinois, born Tenitra Michelle Williams.

Yes, I know a fairer-skinned petite woman comes to mind when you hear that name. When you hear the name Michelle Williams, you think of the talented, critically acclaimed actor who got her first foray into fame on The WB's Dawson's Creek (I also stanned for that show, by the way) and blossomed into an Oscar-nominated and Golden Globe-winning thespian with such highlights as Brokeback Mountain (nominated) and My Week with Marilyn (won).

So, for the purposes of this article, I will be referring to the two aforementioned Michelle Williamses as White Michelle (WM) and Black Michelle (BM). Nope, I can't even refer to them as "Actor Michelle" and "Singer Michelle" because the latter has also dabbled in acting, most recently portraying Diana Ross in BET's American Soul, and the former sang in FX's Fosse/Verdon.
G/O Media may get a commission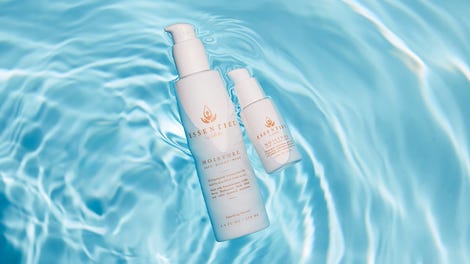 20% off
Essentiel by Adele
This past Sunday, White Michelle snagged an Emmy statuette for her role as Gwen Verdon in Fosse/Verdon, winning Best Lead Actress in a Limited Series.

During her acceptance speech, WM brought up the important issue of pay equity, commending her bosses for not shirking on her check.

"Thank you so much to FX and Fox 21 Studios for supporting me completely and for paying me equally because they understood that when you put value into a person, it empowers that person to get in touch with their own inherent value and whey do they put that value? They put it into their work," WM exclaimed. "And so next time a woman, and especially a woman of color— because she stands to make 52 cents on the dollar compared to her white male counterparts—tells you what she needs in order to do her job, listen to her. Believe her. Because one day she might stand in front of you and say 'thank you' for allowing her to succeed because of her workplace environment and not in spite of it."

*standing ovation*

Of course, her gloriously inclusive speech had the white males she referenced in quite the tizzy. Here is where it gets extra interesting: Black Michelle, through no fault of her own, got some of that smoke...just for sharing the same name.

BM took to Instagram to finally put to rest the longtime confusion. Hopefully.

"I am black, okay?" BM continued. "I ain't mixed with nothin', I ain't mixed with Persian, Russian… I am black! So, I'm trying to figure out why in the world am I getting cursed out in my comments for Michelle Williams' speech?!"

"I just had to tell this woman, 'I'm so sorry that my namesake upsets you…but, can't you see that I'm black?!" BM added with a priceless hilarity. And for the record, she fully stands beside WM for the speech.
"Reading is fundamental! So is observation!" BM concluded.
Amen, BM. Amen. Enough is enough! Not only did BM have to deal with "Poor Michelle" memes, now she has to bear the brunt of a white woman's choices?" Oh wait, that's regularly scheduled programming for black women, ain't it?

Anyway.

Breaking News—Black Michelle exists, y'all. Shit, we've been successfully distinguishing two Vanessa Williamses (one has a middle initial!), each of whom are black. Surely, y'all can tell these opposite-end-of-the-spectrum-skinned ladies apart.

In fact, imagine our constant struggle as black media writing about our Michelle Williams and having to do extra work when searching her pictures in Getty Images because the other Michelle Williams comes up as the default result unless we add "singer" or "Destiny's Child" or "Beyoncé." That, my unseasoned Tasty video counterparts, is white privilege.

Say her name, say her name.