Hey there, Jayceon. Can I call you Jay? J.T., perhaps?
Let me start by saying that I love your music. You've been consistent for a decade now, your ear for beats is impeccable, your industry connections are amazing, and I've looked past your hackneyed conspiracy theories and the fact that you drop names on wax like Edward Snowden ate Sammy "The Bull" Gravano to acknowledge that you're a pretty competent emcee.
I'm writing because I've hit peak-level "c'mon son" with your image, reality and the dissonance therein – specifically, your continued portrayal as a street-level Piru Blood. I let it ride for seven studio albums, but I think "From Adam" on your just-released The Documentary 2.5 pushed me over the edge.
To explain, let me direct you toward last year's Jhene Aiko interview with The Breakfast Club. When Charlamagne Tha God pressed her about her past as a Crip/Crip associate from Slauson Avenue, she nervously refused to talk about it, acknowledging that the Feds could be listening. Here, you have a gorgeous woman with a voice like 1,000-thread count bespoke Egyptian cotton sheets who would only crack a hundred pounds while holding a Saint Bernard exercising what I'm sure is unnecessary caution, and you're throwing All Red E'erythang all over every album.
I get that a general lack of discretion is your modus operandi, and I appreciate your consistency and apparent disregard of your critics. But if you're on wax talking about murders you're familiar with (but won't tell anyone about, because omerta!), is anyone in Blood leadership really concerned about The Game being a bit loose with his tongue, or are you even on their radar?
Essentially, does this gangbanging shit really apply to you anymore?
I'll preface the rest of this by admitting that I'm absolutely not about that life. I'm a cubicle-humping college boy whose dad worked to shield him from the social ills of 1990s inner-city Detroit, and who can be found strolling in his hood walking a scrawny terrier mix because his wife convinced his sorry high-yellow ass to commit to a third of a dog.
G/O Media may get a commission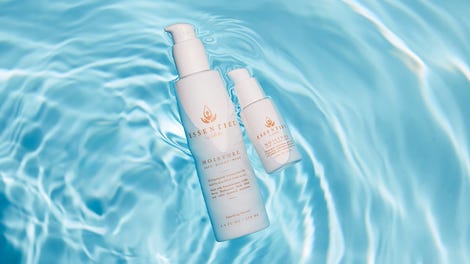 20% off
Essentiel by Adele
But I've met my share of current and former bangers, and not one of them were very interested in all the public rodomontade that has become essential to your image. As a former inner-city educator, I watched teenagers make (often futile) attempts at shaking up so authorities don't see. You, on the other hand, might as well tattoo a red bandana over the Dodgers logo on your face.
You grew up in a banger enclave with bangers in your immediate family, and I'll choose to believe Wikipedia when it says that you, too, were sucked into the life for a while. But my guess is that the wheels on the gangbang train started getting a bit wobbly around 1999, when you made the brilliant decision to don a Hawaiian shirt and hop on the dating show Change of Heart, where your girlfriend aired out your dirty laundry before shitcanning you in front of God and syndicated television audiences everywhere. The Internet forgets nothing, and while it's not an Officer Ricky Rozay-caliber pre-fame fail, listen to your boy Riley Freeman: So not gangsta, Jayceon.
But you're getting the last laugh a decade and a half later, pulling in VH1 reality show dollars while wading the septic tank waters to "find the right woman for you." I wonder what the Pirus on the block, losing their boys to violence and hustling to keep their mamas' lights on, think of you getting paid to chill in your fly estate in the hills, sipping Mai Tais while several beweaved, Werther's Original-complected ladies vie for your attention.
I think a good, albeit unscientific, measuring stick of a rapper's Thug Effectiveness Coefficient (TEC©) is how scared White people are of them. On a fear scale of one to 10 – where one is, like, Jay Z, and 10 is a unicorn (and J. Cole is a negative 46) – you fall somewhere below a five, mainly because you've been on VH1. And everyone knows White chicks love VH1. Instead of being on some Mara Salvatrucha, my-whole-face-is-tatted-so-I'm-committed-to-this-shit levels of gangbanging, you're literally riding the same wave of bitchassery as Ray J. and the dude who faked Prince Harry.
To be clear, I'm not criticizing your lucrative, legal hustle. By all means, get that gwop. I'm just letting you know that no one was fooled by the heavily-orchestrated "this is how I came up" visit to Compton on that episode of "She's Got Game." And no one was in awe of your "realness" when you threatened to break the jaw of resident fuckboy Troi "DJ Star" Torain during your recent interview on The Breakfast Club.
  I don't think you spend any real time on the block with the Pirus anymore, and I wouldn't either if I had your money. I doubt you consciously contribute your riches to any criminal enterprises with the expectation of a return on investment (and if they do, you deserve to be locked up for rank idiocy). As a grown-ass rap superstar in your mid-30s, your relationship with a gang is probably as tangential as a 45-year-old frat boy still wearing the letters on his frayed, faded jacket.
Your heroes – Dre, Cube, Snoop – either gave up the gangsta act years ago or openly acknowledge that it's all entertainment. Your predecessors of sorts – Kendrick Lamar, Drake, J. Cole – don't rap about guns they don't bust. Even Jay Z's camel-esque chin is too nestled inside the warm contours of Beyonce's well-squatted ass to bother writing new rhymes about slangin' dope.
But you still intend on being a walking anachronistic contradiction, and I'm just letting you know we don't believe you and you need way more people. Keep picking those hot beats, though, and I'm willing to look the other way.