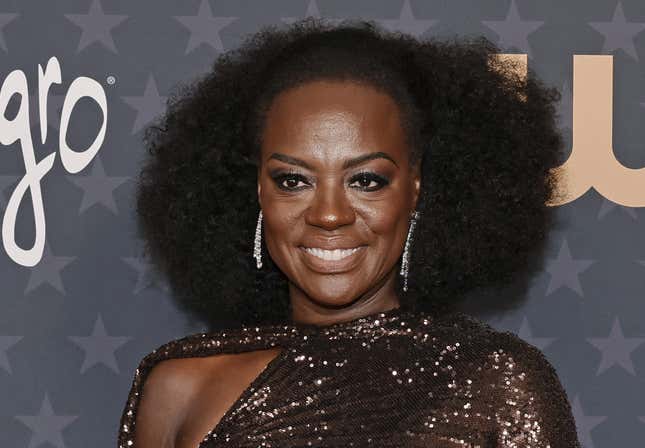 After months of speculation, DC Studios bosses James Gunn and Peter Safran announced the comic book giant's new schedule of film and television releases. According to The Hollywood Reporter, on Tuesday, they had a small press event on the Warner Bros. studio lot in Burbank, Calif. As expected, there was news about new Superman, Batman and Wonder Woman properties, but the surprise came in the lack of Black characters being highlighted in this new universe.

First of all, I'm well aware that this may be premature because in recent years we've seen a lot of traditionally white characters played by Black actors. However, my initial first reaction to this announcement is that I'm underwhelmed. Starting over with a new universe—titled Chapter 1: "Gods & Monsters"—gives the studio a chance to completely refresh everything with new heroes and stories. I understand that from a branding and financial standpoint there have to be Superman and Batman movies. But this was a chance to show fans that DC is really rebuilding after its past missteps. This initial lack of representation feels like more of the same–or possibly the universe taking a few steps back.
Remember when we heard that the long-gestating Green Lantern HBO Max series would switch its focus to John Stewart, one of the most groundbreaking Black characters in comic book history? Well, it appears our excitement was premature because Lanterns will now be about Hal Jordan and Stewart investigating a mystery. The Green Lantern Corps is a truly interesting stable of characters, and exploring them allows the team to introduce viewers to new planets and stories. It's just disappointing that after you let us think he was finally getting his due, John Stewart is once again being forced into a supporting role.
"Our vision for this is very much in the vein of True Detective," Safran said. "It's terrestrial-based." He also stressed how important the series is to the overall arc, adding, "This plays a really big role in leading into the main story we are telling across film and TV."
Elsewhere on the slate, Wonder Woman's big screen future may be up in the air, but we're clearly not done with Themyscira. The Wonder Woman prequel series, Paradise Lost, is set to be a "Game of Thrones-style drama…filled with political intrigue and scheming between power players." In previous DC films, the island is full of women from various backgrounds, all using their specific skill set to become the ultimate warrior. Honestly, the scenes on Themyscira were some of the best parts of the movies, so hopefully, the series will be just as inclusive. And while I'm not exactly thrilled thus far with the amount of diverse representation in DC's upcoming slate of projects, perhaps the best news to come out of the big announcement is that we will get more Viola Davis.
Waller is a Peacemaker spinoff centered on the Oscar winner's tough government agent. Fingers crossed that Danielle Brooks also stars as Waller's daughter, Adebayo. She's popped up to menace heroes and villains in several previous films and series and has been the one constant in DC's ever-changing universe. The series is being written by Christal Henry (Watchmen) and Jeremy Carver (Doom Patrol).
"We're using the same actors; this is a continuation of Peacemaker," Gunn told Deadline. "I'm working on Superman, so we can't do Peacemaker Season 2. We're working on Waller in between."
After hearing everything Gunn and Safran had to say, are there some interesting developments happening at DC Studios? Of course, there are. I will always be first in line for anything focused on the Bat-Family. However, I was also really hoping for some new ideas, stories and characters to help the studio set itself apart from the competition. I suppose when it comes to DC, it will continue to be a wait-and-see situation. In the meantime, we've still got Jason Momoa and Yahya Abdul-Mateen II in Aquaman and the Lost Kingdom coming later this year on Dec. 25.