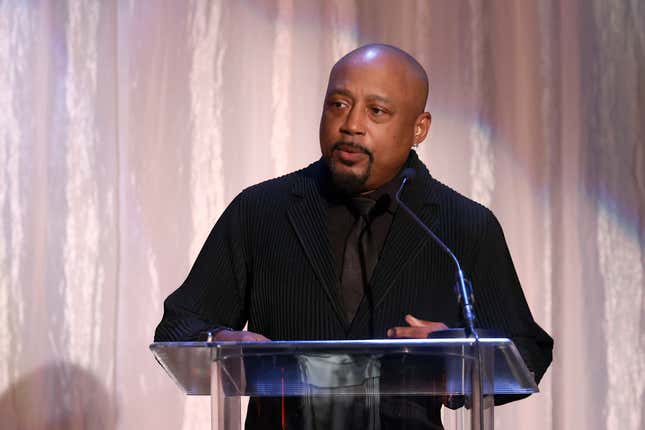 If you've ever seen an episode of Shark Tank, you know that securing an investment deal with one of the sharks can make an aspiring entrepreneur's dreams come true. But for Bubba Q's Boneless Baby Back Ribs owners Al "Bubba" Baker, his wife Sabrina and their daughter Brittani, the dream turned into a nightmare – one where accusations are flying and Daymond John is seeking a temporary restraining order against them.

The Difference Between A Good Pitch and A Great Pitch | Securing the Bag: Part 3
The Bakers stepped into the tank in 2013, pitching their pre-cooked boneless baby back ribs to the panel of entrepreneurs. But after securing a deal with John, the family claims their on-air offer of $300,000 for 30 percent of the company, was slashed to $100,000 for a 35 percent stake.
Now the family is accusing John of trying to take over their business and get his hands on their profits. And they're ready to tell everyone about what they say are the underhanded business practices of the FUBU CEO and manufacturer Rastelli Foods Group.
The Bakers laid out their claims in a May 18 interview with the Los Angeles Times as well as a series of TikTok videos – including one in which Brittani Baker claims that while the company's gross sales were $18 million, the family only saw $650,000 over an 8-year time span, which did not include taxes. And she says she has the receipts to prove it.
For his part, John says the family is painting a "false narrative" on social media and has filed a cease and desist order to get them to keep quiet. "After repeated attempts to give the Bakers the ability to correct their violations. It is unfortunate that it has come to this," John's spokesperson Zach Rosenfield said in a statement."This temporary restraining order is due to the Baker's blatant actions to undermine a business partnership and the legal parameters they agreed to 4 years ago. Their belief that they can unwind poor business decisions through slanderous social media posts and articles will no longer be tolerated."