I had a 48-hour first date in Las Vegas with a man I met on Twitter.
If this column had a subtitle, it would be "A Twitter Fly-Out Story That Doesn't End in Tragedy," because that's just what it is.
I've been on the internet for well over 20 years, and I would never have dared to do this in the AOL days. The fact that I did, though, shows how much dating and meeting potential romantic interests have changed in the age of social media, most especially Twitter.
For me, dating in the age of Twitter means casting a wider net and not limiting myself to my immediate geographic area. I come in contact with all kinds of people every single day on that app—some near and some far. I engage a lot, and I get engaged a lot. My DMs stay popping.
I've met a lot of people through Twitter, either when they have come to Los Angeles or when I have been in their city. A great many of us are gainfully employed adults with our own money and the ability to travel to other places and meet people with whom we have common interests.
People have traveled out of town to meet up in person with people they have begun friendships with on Twitter, so why not for someone you are interested in dating?
G/O Media may get a commission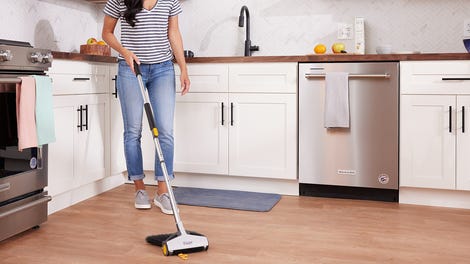 BOGO 50% Off
Flippr - BOGO 50% Off
The story begins, I'm sure, the way most of these stories begin—with a little light flirting on Twitter.
I will admit that I ignored him a lot when he first started talking to me and complimenting me on my pictures. His Twitter username threw me off completely; I thought he was some weird, white "MAGA" dude trolling to see if he could get a response out of me.
I can't even remember what it was that moved me to click on his profile and get a real look at him, but once I did, I discovered that he was black and handsome and had an impressive résumé. He was very easy to vet through Google and various other social media searches. He was who he said he was, which was a relief.
Our messaging back and forth via Twitter DMs quickly moved into nightly telephone conversations that went on for two hours or more. We talked about any and everything.
He was sweet, easygoing, laid-back and very direct when it came to expressing his interest in me. He told me he was too old for playing games and selling dreams, and I believed him.
I learned a lot about him in a short period of time and vice versa.
During one conversation, he was relaying a stressful situation he had recently been through. He told me he felt like he needed to do something to clear his head.
I told him he should take a trip to Vegas. "Go let your hair down and act a fool for a weekend," I said.
"If I went to Vegas, would you meet me there?" he asked me.
I was intrigued and not at all skeptical, so I agreed. I have family there and figured if things went left, I would have backup.
I told him that it was just a four-hour drive from Los Angeles, so I could easily meet him there, but he immediately said he didn't want me to worry about driving and would instead buy me a ticket to fly there.
Now, men on Twitter say a lot of things. They talk about meeting up, flying out, doing this or that—but a lot of time it is just talk.
I'm not from Missouri, but I am definitely a "show me" type of person. You can tell me things all day, but until you put words behind your actions, they are just words to me.
Let me tell you how he showed me: by booking the entire trip while we were chatting one night. He booked a suite at the Bellagio and airfare for us both. All I had to do was pack a bag, get on my flight and show up.
I told my sister and my friends about my plans to go meet him, and everyone asked the same things: Was I nervous? Was I scared? Was I crazy? What if he was a catfish? Did I have a backup plan?
I wasn't nervous. I wasn't scared. I knew he wasn't a catfish because I had searched out and verified every piece of information he had given me about himself. And yes, I had a backup plan if things went left, but I had a strong sense that they wouldn't.
I mean, what kind of man would spend close to $3,000 to set up a first date and then fly across the country just to be a creepy weirdo?
My gut told me everything would be all right, and as it turns out, my gut instinct was right.
To be continued Friday.