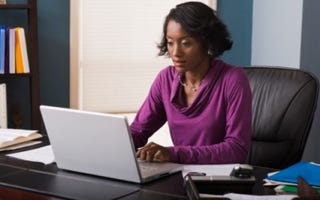 Have you always been interested in new technologies and development strategies? Do you think you have what it takes to build end-to-end Web applications? Let's Gift It in New York City is currently seeking a lead Web engineer. The telecommuting position involves playing an integral role in product development to help shape the direction of project feature sets and system architecture for the company.
Specific duties for the position include contributing to the company's future back-end architecture and providing programming skills to develop highly innovative consumer products. Other responsibilities include offering leadership and dependable execution to invigorate product pushes.
All applicants must have a B.S. or M.S. in computer science or any other related field, and at least five years of experience in building fast-going Web products. The ideal candidate should possess a solid understanding of relational databases and knowledge of SQL. The individual must be able to navigate the command line in a Linux environment.
The position allows you to work from home. Getting paid to do something you love in the comfort of your own home? It doesn't get much better than that.
Find this job listing and others in The Root's Jobs section.