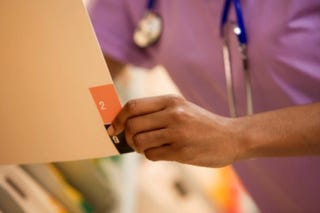 The Rosewood Institute for Eating Disorder Education in Wickenburg, Ariz., is seeking an assistant training and education coordinator. The institute is a division of the Rosewood Centers for Eating Disorders. Responsibilities will include conference planning and coordinating professional in-residence materials, faculty-profile support, webinar development, abstract writing, specialty topic research, data gathering, grant writing and curriculum editing. The assistant training and education coordinator will interface with managers, clinicians and medical doctors and must have the ability to work with university staff, mental-health licensing agencies and continuing education organizations.
He or she must have a master's degree in clinical psychology, along with several years' experience treating people with eating disorders and addictions.
Rosewood offers excellent benefits, including a competitive base salary, medical and dental coverage, company-paid life insurance and a 401(k). The company will also assist licensed eligible candidates with Arizona testing and licensing fees.
Rosewood is a serene 13-acre campus is nestled between the high Sonoran Desert and Arizona Mountains and within an hour's drive northwest of Phoenix. In 2010 Money Magazine named the Greater Phoenix area one of the best places to live.
Find this job listing and others in The Root's Jobs section.