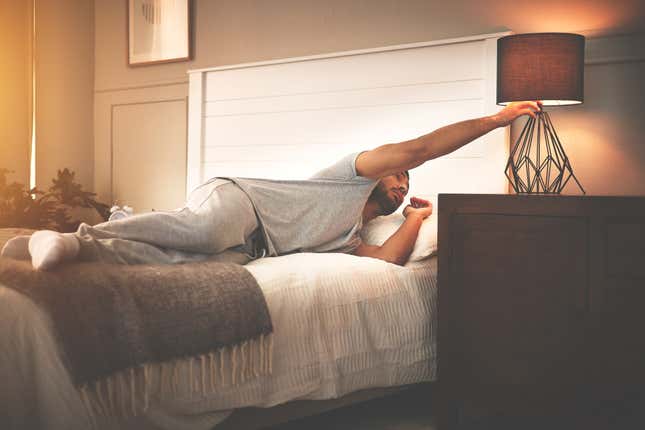 Black people are naturally resourceful and that's what Earth Day is about, really. This weekend, we prepare to celebrate Earth Day. And while you may know that it has something to do with recycling stuff, you may be wondering what the heck it's really all about.
Creators of HBO MAX's South Side Talk Season 3 And The Chicago Accent
Let me break it down for you.
Wisconsin Senator Gaylord Nelson got the idea for the first Earth Day in 1970 after a devastating oil spill in Santa Barbara, California. Nelson worked with Republican Congressman Pete McCloskey to energize college students to demonstrate against the impact of industrial development on the environment. And every year since, we've recognized Earth Day on April 22 as a time to celebrate our commitment to protecting our planet for future generations.
You may not be out demonstrating against the impact of climate change, but you may low-key have been an environmental activist your entire life and not even known it. Here are just a few of the things Black folks have been doing to help the environment all along.
No Long Showers
If you grew up in a large household, you already know there is no such thing as a long, luxurious shower. Once you get in, you've got to do your business and get out before someone else comes looking to take your place – or the hot water runs out. And while you may have wished for more time to exfoliate, you were actually doing a good thing for the planet. Environmental scientists recommend limiting your shower to 3 - 4 minutes to limit the impact on the planet.
Wearing Your Big Brother's Hand-Me-Down Jeans
If you had older siblings or cousins, you knew a thing or two about recycling clothing before it was trendy. Because kids outgrow clothes quickly, they were passed down to the younger set to make sure they squeezed as much life as possible out of every jacket and pair of shoes. And if you were the youngest kid, you may have never worn a new dress or pair of jeans in your life.
Old Clothes, New Life
Anything that didn't get passed down to a younger relative could find new life with the help of a good pair of fabric scissors and a sewing kit. Jeans became shorts (or got patches over the holes) and t-shirts became tank tops rather than ending up in a landfill.
"Cut Off The Lights"
You say "shut off" the lights and we say "cut off" the light. I can still hear my mother's voice in my head telling us to turn off the lights when we leave a room. So much so, that my children hear the same loud rant from me about how "sky high" our electric bill will be when televisions and lights are left on. But while you're saving money, conserving energy also reduces air and water pollution and conserves natural resources, according to the American Council for an Energy Efficient Economy.
No Crumbs Left Behind
According to earth.org, nearly one-third of the food produced for human consumption yearly is wasted or lost – enough to feed 3 billion people. But in my family, wasting food was a no-no. That meant, everyone left Easter and Christmas dinners with a plate to take home and leftovers were served with every meal until they were gone.
Everything's a Rag
Everyone knows now that using endless amounts of paper towels is one of the least environmentally friendly ways to clean. But our Black mamas, aunties and grandmothers were way ahead of their time, turning old sheets, towels and t-shirts into cleaning tools – and damn good ones, if I do say so myself.
Mason Jars for The Win
These days, it's trendy to find Mason jars that double as drinking glasses or soap dispensers. But back in the day, you probably had an older relative who used those glass containers for everything from pickling vegetables to holding fresh flowers or leftover cooking grease.