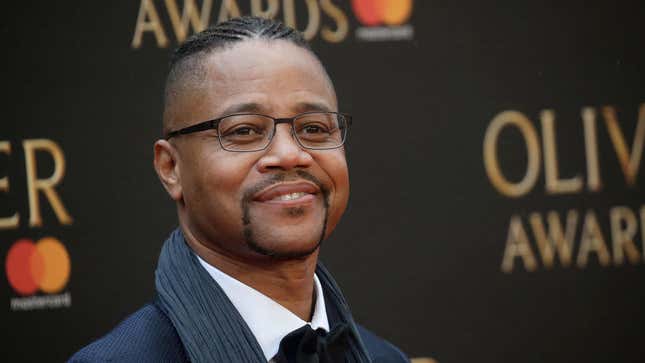 Cuba Gooding Jr. is facing up to a year in jail if he's convicted of forcibly touching a woman, a charge for which he was arrested Thursday after turning himself in to police in New York.
Small Town Horror Story: The Vietnam Veteran Who Refused To Leave A Man Behind
But Gooding, through his lawyer, Mark Heller, says he did absolutely nothing wrong, and that video evidence will show "not the slightest scintilla of inappropriate conduct," the Associated Press reports.
"He has complete confidence that he will be completely exonerated," Heller told reporters Thursday.
Gooding said the same himself Wednesday in an interview with TMZ, according to the Washington Post:
"I trust the system and the process," he said. "There's a tape that shows what really happened. That's the most important thing."
Gooding, 51, was charged with forcible touching, a misdemeanor, after he presented himself to police in response to a complaint lodged against him by a 29-year-old woman.
The woman accused the actor of touching her breast without her consent late Sunday night at a hotspot in Midtown Manhattan called the Magic Hour Rooftop Bar & Lounge at the Moxy Times Square hotel.
A smiling Gooding could be seen in handcuffs being led away from a police precinct in East Harlem by plainclothes cops after turning himself in Thursday afternoon, ABC 7 Eyewitness News reports.
Sunday's allegations aren't the first time Gooding has faced accusations of inappropriate behavior.
As the Washington Post reports:
In 2012, a New Orleans bartender accused Gooding of pushing her after she asked him to leave the establishment. He had allegedly become angry with fans who wanted to take pictures with him. Police issued a misdemeanor battery warrant for his arrest, CNN reported at the time, but the bartender eventually dropped all charges.
And on Thursday, Gooding attorney Heller dismissed media reports of a second woman surfacing and accusing the Oscar-winning actor of grabbing her buttocks at a New York restaurant in 2008. Gooding was not charged.
"There is no pattern of conduct," Heller told the AP. "It is not uncommon for people to come out of the woodwork when these things happen."