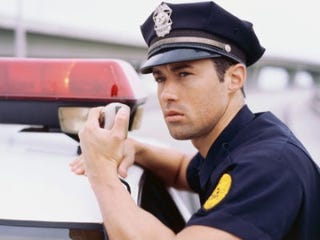 Police officers with cameras raise policy questions: The cameras are particularly appealing in cities where the police have been accused of misconduct. But some say people should think hard about what it will mean to have officers show up at the front door with a camera rolling.
Black men shortchanged by prostate-cancer report? A Howard University doctor takes on the conclusion of a report published by a U.S. Preventive Services Task Force committee stating that PSA testing should no longer be performed routinely on men in the United States.
Why are so few black people "occupying" Wall Street? Greg Tate has 10 original reasons, including the "What would Jordan or Jay-Z do?" theory.
Can we stop calling Gabourey Sidibe "Precious" now? In a piece for Madamenoir, Charring Bell argues that Sidibe finds herself in the awkward position of correcting people who have confused and continue to confuse the movie as some sort of documentary of her life — and it has a lot to do with the black community's issues surrounding weight and skin color.
In other news: Cain Turns Tough Question Over to Gingrich.
Like The Root on Facebook. Follow us on Twitter.