A black Tennessee man of Nigerian descent was brutally beaten by police in a case of mistaken identity, according to the Daily News Journal.
What makes the case even more confounding is that the man he was mistaken for happened to be Asian.
"They first thing I said was, 'Do I look like this guy, as black as I am? Do I look like this guy?' They say 'Sorry, you were at the wrong place at the wrong time,' " 58-year-old Joseph Sushak told the journal.
The Murfreesboro Police claim they mistook Sushak for a man they were after during a car chase. The chase ended when the driver, who is 28 and from Laos in Southeast Asia, stopped his car and ran into a home near where Sushak lived.
"I came out my door and … I walked over, and four or five of them showed up and pulled their guns on me," Sushak said. "They had me get on the ground and said to do it right now, and if I didn't they would shoot me. They told me to get down and put my hands on my head, and I did."
G/O Media may get a commission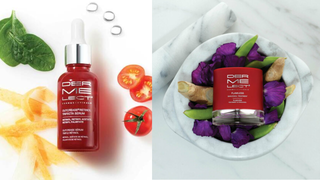 Save $19
Retinol Renewal Kit
They then began to kick him in the head and all over the body. After he was handcuffed and put into the police car, another group of officers turned up and told the other cops he wasn't the suspect they were looking for.
Sushak was treated at a local emergency room for injuries sustained during the incident.
We hope that Sushak receives justice for this outrage committed against him.
Read more at the Daily News Journal.
Like The Root on Facebook. Follow us on Twitter.