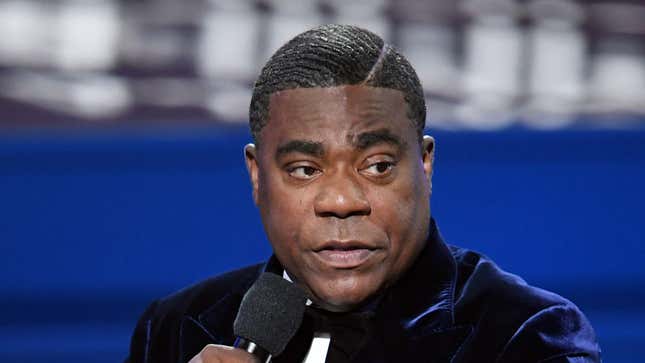 Make America Zamunda again! Or…"MAZA," if you will.
Coming to America, the 1988 popular comedy starring Eddie Murphy, has a much-anticipated sequel coming up and, well, it seems to be providing all the jobs!
How Atlanta Produced A Cheesesteaks Empire With A Little Help From A Vegan & Rapper Eve | Securing the Bag
According to the Hollywood Reporter, Tracy Morgan has been added to the mix, as well.

THR breaks down the sequel synopsis, as follows:

The original film saw Murphy play Prince Akeem, a spoiled prince from the fictional African nation of Zamunda, who arrives in Queens and in undercover fashion gets a job at a McDonald's knockoff while trying to find a wife.

The new story sees Akeem, now set to become king, discovering he has a son he never knew about, a street-savvy Queens native named Lavelle. Honoring his father's dying wish to groom his son as a newly crowned prince, Akeem must once again return to America.

[Leslie] Jones is playing the son's mother, a woman who had a one-night stand with Akeem, leading to pregnancy. Morgan will play Jones' brother, a hustler named Reem.
But, that's not all!

According to Deadline, Rotimi, who portrays Dre in Starz's hit show Power, has been cast in the upcoming sequel, too. Further, Teyana Taylor, Michael Blackson and Paul Bates (yes, the crooner who sung the infamous "Queen To Be" rendition) are among what looks to be a true ensemble cast.

As many have surmised, this casting ensemble momentum is very reminiscent of Black Panther. From Zamunda to Wakanda … and back to Zamunda again.

I guess we'll be seeing patrons in their finest linens at the theater once again. It'll be an array of Sexual Chocolates.

Coming 2 America is currently in production and is scheduled to drop in theaters December 18, 2020.