Updated Monday, Sept. 12, 1:30 a.m. EDT: Hillary Clinton was diagnosed with pneumonia Friday, according to her doctor Lisa R. Bardack, and she has been advised to "modify her schedule" and rest.

Bardack says that Clinton was placed on antibiotics and is "re-hydrated and recovering nicely."

Earlier:
Democratic presidential nominee Hillary Clinton collapsed Sunday morning in New York City after attending a memorial service on the 15th anniversary of the Sept. 11 terrorist attacks, once again sparking debates about her health and ability to serve as the nation's 45th commander in chief.
G/O Media may get a commission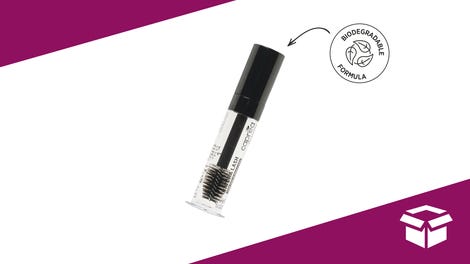 It's $8
20% Off Lash + Eyebrow Serum 2.0 - Caprea Beauty
Clinton's staff jumped in front of the pending storm, saying that she became "overheated" in the 80-degree weather.

"Secretary Clinton attended the September 11th Commemoration Ceremony for just an hour and thirty minutes this morning to pay her respects and greet some of the families of the fallen," spokesman Nick Merrill said. "During the ceremony, she felt overheated, so departed to go to her daughter's apartment and is feeling much better."
Clinton was later photographed leaving her daughter Chelsea's apartment, where she said that she was "feeling great," according to the Associated Press.
Republican presidential candidate Donald Trump, who is 70 years old, and his "basket of deplorables" have relentlessly fanned the flames around the Clinton health story, despite his finding a doctor apparently on Craigslist to assure the country that he's healthy enough to serve as president.
Drew Pinsky's show Dr. Drew on Call was recently canceled after unsubstantiated statements he made about the 68-year-old Clinton's health.

What is going on with her health care? It's bizarre. I got to tell you. Maybe they have reasons, but at a distance, it looks bizarre. There ought to be some sort of standard for people that are going to lead the country or are going to making these important decisions. Again, Hillary may be fine with all of this. I mean, it's dangerous and it's concerning, but you can see—and by the way, there were two other things that gravely concerned us. When she hit her head, she had to wear these prism glasses when she came out.

…. That is brain damage, and it's affecting her balance. Now clearly, it hasn't affected her cognition, but tell us a little more about that. That's profound. And then number two, when they screened her for heart disease, again, they did an old-fashioned screen. It just seems like she's getting care from somebody that she met in Arkansas when she was a kid, and you've got to wonder. You've got to wonder. It's not so much that her health is a grave concern. It's that the care she's getting could make it a concern.
The Twittersphere has erupted with Democrats and Republicans playing physician in attempts to either amplify or quell this story, with most of the tweets being ageist, sexist and/or ableist in nature. At the time this story was published, both #HillarysHealth and #ClintonCollapse were trending.
Trump has yet to comment on the incident.