A surname like Civil almost begs to be branded, but life wasn't always that simple for a Haitian woman who grew up in New Jersey and once dressed in Goth gear and listened to the Backstreet Boys.  
What started as a way to meet people who shared a common interest sparked an idea that blossomed into Karen Civil's becoming a digital-media expert extraordinaire and CEO of Always Civil Enterprise, a brand strategy and consulting company.
"I didn't have a lot in common with people in my neighborhood. … The things they were listening to, I wasn't. I'm a Haitian-American female who dressed in Goth, who liked the Backstreet Boys," the 30-year-old who grew up in Elizabeth, N.J., and took to AOL chat rooms as a teen, tells The Root.
The chat rooms gave her the ability to find and connect with people with whom she could relate and speak to in real time, something that fascinated her. No longer did she have to wait weeks, sometimes months, for a pen pal (remember pen pals?) to respond. It was then that she thought that this could be something she might be able to turn into a career.  
Turn it into a career she did. Working her way up through the entertainment industry with her Web-based-marketing know-how, the young entrepreneur has built herself and her brand from the ground, always keeping her eye on the prize and believing in herself. And it is because of that amazing achievement that Civil was selected as one of the 2015 honorees at the annual Haiti Cherie charity event.
G/O Media may get a commission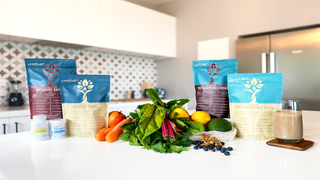 Civil calls the nod to the work she's done "rewarding," especially since her work in Haiti, including building a playground in the recovering country under her Live Civil brand—a positivity movement to empower women—was never about receiving any attention.
"It's still a little mind-boggling to me because when I started with the whole Live Civil initiative and doing stuff in Haiti, it really wasn't for accolades, it wasn't really for the attention; just to even be receiving this or be acknowledged, it's just incredible to me," she says.  
The charity event, which was held Friday, is an opportunity to bring attention to the accomplishments of successful Haitian professionals, instilling a sense of Haitian pride and resilience as the country continues to rebuild. It's also a fundraising opportunity to help support selected charities that assist the less fortunate in Haiti.
This year's charities are the Haitian Education and Leadership Program, known by its acronym, HELP—which provides university scholarships to disadvantaged students—and Project St. Anne—which sponsors children in Camp-Perrin with an education.
Of course, Civil's journey, as rewarding and fulfilling as it currently is, wasn't always easy. She's had her ups and downs, just like any young businesswoman.
"Early on, you're not going to have that support, you're not going to have people in your corner. … I walked alone for a few years and I wouldn't change anything. There are times you get lonely, you feel defeated," she recalls.
However, self-motivation is a tool that the media maven often practices and pushes, and is actually one of the tools she discusses in her book, Live Civil: 5 Tools for Unlocking Your Potential and Living Your Purpose, which is set for a Nov. 8 release.
"When you actually believe in yourself and you're fulfilling the life that you chose and that you want, there's nothing more rewarding than that. Even if you make it or you don't … the fact that you went out on a limb and you tried something that you envisioned for yourself … that's to me what really matters," she says.
"That honestly is what drives me—the fact that I wake up and I'd rather deal with everything that comes with life," she adds, "because I chose my path and that's what excites me, and that's what fuels me every day. That's what gets me up. … I chose my path."
Breanna Edwards is a newswriter at The Root. Follow her on Twitter.