A Chicago man is accused of beating and stomping his 3-year-old son to death, as well as knocking his pregnant fiancee—who is the boy's mother—into a wall so hard that she delivered the baby early, prosecutors said Thursday, the Chicago Tribune reports.
Devon Thomas, 22, is facing charges of murder in the death of Tayveon J. Thomas, and aggravated battery of a pregnant woman in the attack on the boy's mother, who had been eight months pregnant.
During a midday hearing Thursday, Thomas was ordered held without bail.
Tayveon was pronounced dead Monday at 1:15 p.m. at a local hospital after his father called 911 from their family home.
Thomas allegedly punched the small boy several times in front of his mother Saturday. The mother tried to intervene, but Thomas then allegedly choked her so hard that she started to lose consciousness, Assistant Cook County State's Attorney Holly Grosshans said Thursday.
On Sunday, the day after being punched, Tayveon suffered from a stomachache and began vomiting, authorities say. His mother gave him some medication meant to treat an upset stomach.
G/O Media may get a commission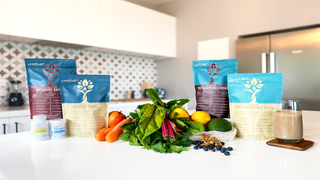 On Monday, Thomas allegedly attacked the little boy again. Thomas, who authorities say was wearing boots at the time, is accused of punching Tayveon several times in the chest and torso before stomping the child on his legs, arms and body.
Tayveon's mother walked in on the scene and once again tried to intervene. When she tried to stop Thomas, he slapped her in the face, hitting her so hard that she was knocked into a wall and fell to the floor, according to prosecutors. Thomas then grabbed her by her hair and dragged her to the apartment's front room, where the two argued until Tayveon's mother went up to the child's room, only to find him lying unresponsive, officials say.
Tayveon's mother started doing CPR and called for Thomas, who then called 911. Thomas then took over doing chest compressions on the boy until paramedics arrived.
However, when paramedics took Tayveon to Roseland Community Hospital, he was pronounced dead.
A few hours after Tayveon's death, his mother started having contractions and delivered her baby early.
Thomas was arrested and, according to detectives, made a videotaped statement admitting to punching his son in the chest four times and kicking him once in his stomach.
Tayveon had several signs of abuse on his small body, including fresh cuts to his face and scalp and interior abdominal bleeding and right and left lung contusions, prosecutors said, according to the Tribune. The 3-year-old also had an old fracture to his left arm and scars from a previous burn on his body.
The Cook County Medical Examiner's Office ruled Tayveon's death a homicide due to multiple injuries from child abuse.
Read more at the Chicago Tribune.