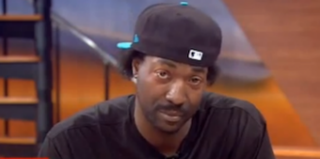 Kyle Dube, a 20-year-old from Maine, created a fake Facebook account to lure a teenage girl out of her house and ultimately killed her, the Associated Press reports. His original motive for 15-year-old Nichole Cable's kidnapping: He planned to "rescue" her and "be the hero."
In an affidavit released after Dube was indicted, Detective Thomas Pickering outlined the scenario leading to the high school sophomore's death. He wrote that Dube told his brother that he used Facebook to trick her into going out of her house in Glenburn, not far from Old Town, while he waited in the woods wearing a ski mask.

When Nichole came along, the 20-year-old Dube jumped out and snatched her, duct-taped her and put her in the back of his father's pickup truck, the affidavit said. Dube later discovered that she was dead, so he dumped her body and covered it with branches, it said.

The affidavit doesn't go into details about how Nichole was duct-taped, and the cause of her death is still being determined by the medical examiner's office.

Dube told his brother that he "intended to kidnap Nichole and hide her; that he would later find her and be the hero," Pickering wrote.
Tragic. If Dube was after a Charles Ramsey-inspired 15 minutes of fame in exchange for the plotted rescue, it seems he'll get just the opposite. He was indicted Wednesday on charges of murder and kidnapping.
Read more at Boston.com.