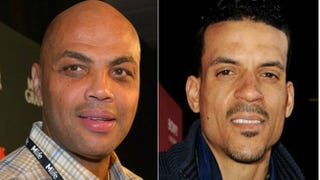 Los Angeles Clipper forward Matt Barnes has an unlikely defender after sending out a tweet containing the n-word.
TNT analyst and basketball hall of famer Charles Barkley said Barnes had no reason to apologize for using the inflammatory word.
Here's the rub, according the Bleacher Report: Barnes was ejected from the Clippers' 111-103 win over the Oklahoma City Thunder on Wednesday after getting into a brawl with Thunder forward Serge Ibaka. Barnes then went on a Twitter rant in a tweet that that has since been deleted.
According to Sean Highkin of USA Today, Barnes said that he was done defending his teammates, and referred to them using the n-word.

He tweeted a lengthy apology to his teammates the next day. But Barkley didn't think it was necessary.
"Matt Barnes, there is no apology needed," Barkley said, reports show.
Further, he went on to explain that he uses n-word freely. "I'm a black man," Barkley said, according to the Bleacher Report. "I use the n-word. I'm going to continue to use the n-word with my black friends, with my white friends."
But when pressed, Barkley admitted that Barnes shouldn't have made the tweet public. Still, Barkley blamed the media for making Barnes' use of the n-word an issue. More specifically, he pointed the finger at white members of the media, the report shows.
Read more at the Bleacher Report.