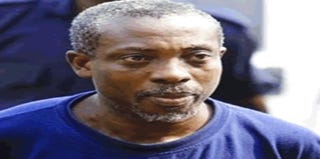 The Associated Press is reporting that Enugu state police spokesman Ebele Amarizu said Friday that a court dropped the charges of treason against leader Ralph Uwazuruike and members of the Movement for the Actualization of the Sovereign State of Biafra. They were charged with treason after they marched through east Nigeria wearing uniforms of the breakaway Republic of Biafra.
Uwazuruike has been detained many times by Nigerian authorities for trying to revive the struggle for the breakaway republic. He has faced treason charges in the past.
The Republic of Biafra broke away from Nigeria some 40 years ago, sparking a 1960s civil war that killed 1 million people and nearly tore the oil-rich nation apart.
Read more at Yahoo News.
In other news: Christopher Coke: Jamaican Drug Kingpin Pleads Guilty.