"Don't act like you don't see the discrepancy," Skylar Diggins-Smith says during a confessional new spot for millennially focused investment management service Wealthsimple. Featured on the company's ongoing "Money Diaries" campaign, the Dallas Wings All-Star guard gets real about the inequities between men and women's pay for the same work—even in professional sports.
"I've experienced inequality and I've experienced unfairness, and I don't want other people to feel how I feel, or how I've felt," she says.
Whatever you think you know about being a professional athlete and how lucrative a career it is, think again, because as Diggins-Smith reveals, all contracts and perks are not created equal. Speaking about something as basic as being able to gift a kid a jersey, she points to the lack of resources—and ultimately, respect—afforded to the female-dominated side of the game.
"I don't know what it's like to play in the NBA," she laughs. "It looks fantastic."
G/O Media may get a commission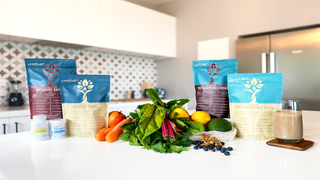 Diggins-Smith also digs into the real discrepancies behind how male and female players typically manage their money. She suggests the lower wages likely prepare female athletes to plan better for their futures, with many creating side hustles while playing the game to supplement their incomes.
"This is not new, in terms of us not getting paid. A lot of women in the WNBA are entrepreneurs ... they make investments, because we understand basketball isn't forever," she says. "Just having that understanding of the discrepancy, it makes you prepare for life after basketball."
What is Wealthsimple doing to help? According to a statement, they're "investing in each player for the long-term in the form of a $50k investment portfolio." NBA rookie Mikal Bridges and Atlanta's Brian Tyree Henry also appear in Wealthsimple campaign spots (the latter, in a very poignant one).
This isn't the first time Diggins-Smith has spoken out about the inequities between the leagues. Last summer, she broke it down for Wealthsimple in an extensive interview, with details on her earnings and opportunities.
Players in the NBA get about 50% of the revenue. For women, the percentage is in the twenties. ... People try to hijack this issue and say that women's basketball may not be as interesting a game, because they disparage women in sports, period. But we don't even make the same percentage of revenue! And jersey sales…we don't get any of it. The men do. And I have had a top-five jersey for three or four years in the WNBA.

I'm the highest paid player on the Dallas Wings, and my salary is in the low six figures. [Harrison Barnes, the highest paid player on the Dallas Mavericks, made $24 million last season.] He's definitely younger than me. Do you know his stats? Was he an All-Star? I mean, it doesn't matter. But last year, I was First Team All-WNBA, which only goes to five players. I was also a WNBA All-Star for the third time. ...

I'm with Roc Nation, where I'm the only woman signed, and I take my off-season and use it to explore other opportunities ...But 90% of the [WNBA] league goes overseas. And so these women are playing year-round, which is terrible for your body. It's so much wear and tear.

I would be curious to know how successful we could be with such a great product if we had the same platform as the guys do. ... It's kind of like the chicken and the egg. People always talk about, "Well, you gotta have more people in the seats." But nobody puts us on TV! ... you rarely see the WNBA on the "Worldwide Leader in Sports": ESPN. You rarely see them talking about women's sports in general, let alone highlights of the WNBA games. Yes, LeBron is one of the best athletes in the world, but they'll go into everything that he ate before they show a highlight of a WNBA game.
If Diggins-Smith sounds at all disparaging of her chosen career, she's not. She loves—loves, loves—playing in the WNBA. Like many women in many fields, she'd just like to be compensated and recognized commensurate with her male counterparts. Because of her no doubt lucrative endorsements (like Wealthsimple), many may question the reason for calling out the pay gap, Diggins-Smith sums it up well:
"Do you know how long I've worked for this?"
If you're still not getting the picture, check out a second spot from Wealthsimple, which strikingly outlines the discrepancies between NBA and WNBA salaries. Is this what a girl should have to sacrifice to follow her dreams?