In the Congressional Black Caucus' Alternative Budget for Fiscal Year 2016 (pdf), which lays out where the CBC thinks the nation's finances should be, it finds itself—yet again—in the unenviable position of voiceless "Malcolm in the Middle" screaming through white noise and clamor. The plan is captured in five high-level bullet points: a fairer tax code; slaying the sequestration dragon; creating jobs; eliminating poverty; reducing the deficit.
Block a half-hour to read it.
As unrealistic as it might seem, there's no escaping how refreshing it is, in an age of gloomy debt projections, belt-tightening and a rampant stinginess, to follow the CBC formula and find reprieve. There's an optimistic assumption that we can find $2.7 trillion in "new revenue" under the federal mattress—soon after locating several fair-tax-code paths to $5.6 trillion in revenue enhancements. Using the nonpartisan Congressional Budget Office baseline as a marker, the CBC projections look for deficit reduction to the tune of $1.9 trillion over the next 10 years.
The problem, however, is getting Capitol Hill—now in a full conservative straitjacket—to give the CBC budget the time of day. It's an obstacle to which the thick-skinned CBC has grown accustomed, sometimes at its own peril. It's not as if there's any expectation that Congress, in its present form, will ever pass that budget.
But that's why "it's an alternative budget," claims CBC Chair G.K. Butterfield (D-N.C.) in describing it to The Root. "It's a value statement for the caucus, and overall, it's a test of how we are as a country and where we want to be."
G/O Media may get a commission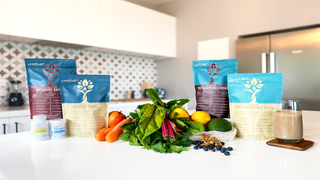 The CBC is already in a perpetually tough spot. Being black in Congress—nearly impossible just a little over 50 years ago—is always an uphill battle. Each year presents higher stakes, and this latest CBC Alternative Budget could conceivably hold more urgency than the last, given the fevered pitch of recent community tensions with law enforcement.
At first glance, it probably doesn't. If you're looking for a protest-movement difference between this CBC budget and the last, you may walk away disappointed—although it does find $50 billion for first-responder and law-enforcement jobs, in a nod to the need for more cops of color. Still, political theater is not really the point of this exercise; what matters is consistency and clarity. This is not a bold or ornery activist document. It's not the dawn of some fresh fiscal awakening. Nor is it easily identifiable as a boat rocker.
"But it's always an opportunity to see where our friends stand on these issues," says Butterfield, eager for, at least, a vote on it to see just that.
It is translucent, considerate and pragmatic—a simplistic, take-care-of-it-from-the-front-end model that's missing in Washington, D.C., debate these days. If the nation won't invest in higher education through relatively inexpensive lifts like Pell Grant increases, the CBC budget suggests, the nation then misses out on educated future taxpayers. If we fail to make investments in public health, we miss out on reducing the deficit by $118 billion. If we're cutting up everything in the present, we lose out on possibilities in the future. There are moments throughout the CBC budget when it struggles to sell the benefits by aligning every cost with a saving. It tries.
And in that attempt, it remains a fairly digestible budget compared with most. If you were to try to brand it with a theme or soundtrack, you could say this budget is as much about showing the money as it is about spending it. You won't have to go broke eliminating poverty or preserving the social safety net because the funds, notes the CBC budget, are already there.
That's in "stark contrast" with the Republican budget, a point the CBC's budget Yoda, Rep. Bobby Scott (D-Va.), keeps pressing. "The Republican budget balances on the backs of our nation's most vulnerable communities," charges Scott. "The Republican budget doubles down on sequestration cuts to critical social-safety-net programs and repeals Medicare as we know it. The Republican budget contains trillions of dollars in largely unspecified tax and spending cuts that, if enacted, would devastate our economy."
Here, the CBC budget appears to pride itself on differentiation from a GOP budget (pdf) that falls spectacularly short on the desired math needed to fully understand it. That's not a partisan observation, either—even though it's probably wise for future CBC budgets to blaze their own path instead of reacting to the House Republican one. But it's understandable why the caucus would: House Budget Committee Chair Tom Price's (R-Ga.) debut budget reads more like a screechy conservative manifesto pasted up with campaign talking points than it does a needed beefy wonk script adding up federal priorities. Clearly, both CBC and GOP budgets are stubbornly partisan—and the latter's attempt at what amounts to a 43-page anti-Obama rallying cry is a sobering glimpse into what we're going to hear in 2016.
That makes the CBC budget shine even as it's weighed down by depressing congressional realities. No other budget on Capitol Hill prioritizes the plight of voting-rights enforcement into the federal fiscal map or tabulates the $3 billion saved over 10 years by limiting mandatory minimum sentences for nonviolent drug offenders. And while Washington is busily prepping itself for presidential campaign announcements and manufactured email scandals, the CBC budget makes a bid to remind us that, hey, the poverty rate is still high and our infrastructure is crumbling, and yet all is not lost—we can find the money to resolve it if we just try.
Critics will dismiss that as spin, while others will say it doesn't go far enough. But without a doubt, there's a larger national-plan message that the CBC budget achieves in fewer pages than its GOP counterpart.
Charles D. Ellison is a veteran political strategist and a contributing editor at The Root. He is also Washington correspondent for the Philadelphia Tribune, a frequent contributor to The Hill, the weekly Washington insider for WDAS-FM in Philadelphia and host of The Ellison Report, a weekly public-affairs magazine broadcast and podcast on WEAA 88.9 FM Baltimore. Follow him on Twitter.