Update
The sexual-assault case against former IMF chief Dominique Strauss-Kahn took a dramatic turn Friday as his accuser's credibility became a central issue. The judge freed Strauss-Kahn from house arrest and canceled his bail after prosecutors turned a letter over to the defense outlining questions about the woman's version of what happened in the hotel on May 14 when the alleged assault took place, about her asylum application and about untruths in her federal tax returns.

Her attorney fired back that Manhattan District Attorney Cyrus Vance Jr. was afraid of losing the case after a series of setbacks in high-profile prosecutions. Kenneth Thompson told a news conference, "It's a fact the victim made some mistakes, but that doesn't mean she isn't a rape victim."
He noted that much of the information the prosecution was disclosing had been provided voluntarily by his client. He also accused prosecutors of mistreating his client by screaming at her in interrogations when he was not present. "I told them the way they had treated the victim is no way to treat the victim." Vance, in a brief appearance, said the case had not been dismissed and that prosecutors continued to investigate.
Thompson argued that the forensic evidence of a forcible sexual encounter was persuasive and that media reports that she was involved in drug trafficking and money laundering were just plain lies. Those allegations were not mentioned in the disclosure letter.
Earlier news reports indicated that Vance's office could drop the most serious rape charges against the former IMF chief. Both the New York Times and the Daily News were reporting that revelations about the hotel maid from the West African nation of Guinea who accused Strauss-Kahn of assaulting her have seriously undermined her credibility.
The newspapers say that the woman, whose name has been withheld in U.S. media (but widely published in France), has been implicated in money laundering, has a relationship with a convicted drug dealer and even discussed the possible financial benefits of suing Strauss-Kahn in a phone conversation with him. They also say she may have lied about being raped in an application for political asylum in the U.S.
G/O Media may get a commission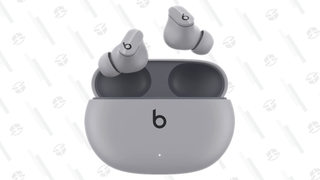 Her lawyer defended the fundamentals of the case: "Nothing changes one very important fact, namely, that Dominique Strauss-Kahn violently sexually assaulted the victim inside of that hotel room at the Sofitel," said Kenneth P. Thompson.
The challenge for the justice system will be to separate the woman's allegations from any unsavory associations she has or illegal acts her friends may have committed. If all charges are dropped, DSK may once again be a political contender in France — and the French will feel vindicated in their accusation that the U.S. justice system and the news media jumped to conclusions too quickly.
Read more about the case in the Washington Post.