Cardi B has been going full throttle throughout her pregnancy, dropping her first studio album, Invasion of Privacy, and performing seemingly nonstop. Now the rapper and breakout star has announced that she'll be canceling her performances until the fall.

In an Instagram post Wednesday night, Cardi said that this weekend's Broccoli City Festival in Washington, D.C., would be her "last performance for a little while."
"Because shorty keep growing and everything," Cardi explained in her video, which was shot before her performance at the University of Massachusetts, Amherst.
"I be looking like I'm moving and everything, but in reality, a bitch barely can breathe," said the expectant mom.
G/O Media may get a commission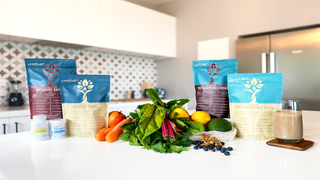 Cardi told her followers that she would be back for the Bruno Mars tour, which kicks off in September. Later Wednesday night, Cardi shared a clip of her performance at UMass Amherst, which shows her fucking high-kicking in the middle of her song "Get Up 10."
Girl, I'd have trouble high-kicking right the hell now, and I'm nowhere near pregnant—and I'm damn sure not on anyone's stage.
Cardi, meanwhile, has been performing while pregnant for months and, in fact, used her Saturday Night Live performance to officially announce her pregnancy (though rumors had been swirling for weeks). She's since performed on The Tonight Show, where she appeared alongside Jimmy Fallon as the show's first co-host, and at Coachella. Bardi will also be performing Thursday night at the Billboard Latin Music Awards.
Baby Cardi is due in July.