A group of women warriors (each a star in her own right), and a self-propelled social media phenomenon who turned authenticity into a platinum-selling career, Cardi B and the women of Black Panther cover two of four issues promoting Entertainment Weekly's 2018 Entertainers of the Year.
Of the 24 entertainers EW identified as this year's most dynamic, 14 are of color, including half-Filipino cover star Darren Criss, seven are black, and more impressively, 15 are women, including the women of Crazy Rich Asians, who grace yet another of EW's four covers.
On the relevance of Cardi B, who is already dominating 2018 "Best of" lists, the magazine laid out the facts plainly for those who remain disbelievers in exactly how rare her achievements have been, writing: "The 26-year-old also surpassed Beyoncé to become the first woman to have five top 10 singles. And she achieved all that in the same year she got married and gave birth."
Similarly, it's a rarity that the supporting characters of a film garner more attention and praise than the title character, but such is the case of Angela Bassett, Danai Gurira, Lupita Nyong'o, and Letitia Wright, the main actresses of Black Panther, who, in the words of EW, "completely stole the show during the revolutionary superhero flick, and seem to have inspired the Marvel Cinematic Universe to make great strides in the strong female lead department."
G/O Media may get a commission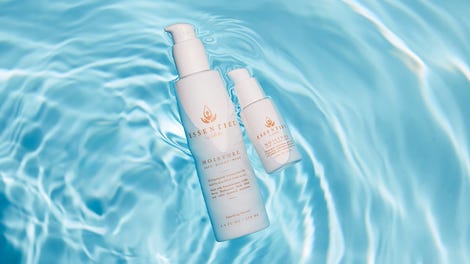 20% off
Essentiel by Adele
Another worthy honoree on this year's list? Donald Glover, whose 2018 rise included parallel successes as creator and lead of Atlanta, and a hit record as Childish Gambino. As friend and fellow phenom Lena Waithe explained to EW:
"Donald just gave us permission to be funny, dark, off the beaten path, and be our authentic selves in a way I hadn't seen before. Atlanta also scared the f— out of me— and if other black artists are being honest, it scared the f— out of them, too — because what Donald did was he said, 'I'm going to make something that's amazing and just also happens to be black.' ... There are so many of us who are afraid to be free, but I think he's one of the freest people on the planet."
So how would the cover stars sum up 2018? With a little help from EW, they tried, Mad Libs style. Watch the video below to get how it works, and with that in mind, here's our assessment: 2018 was a [noun] of [adjective] proportions, but it was nevertheless another year of [color] excellence.