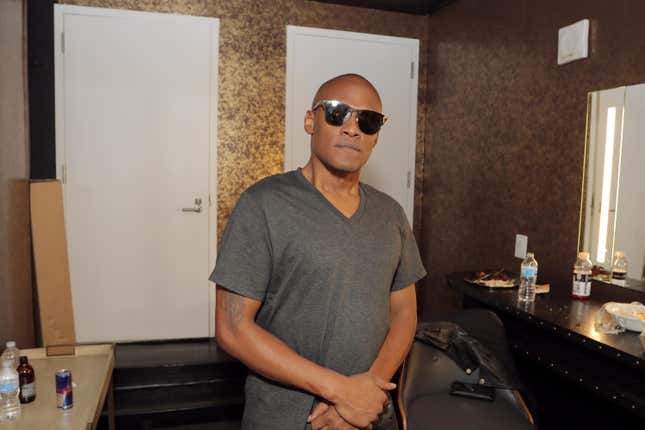 Jamaican rapper Canibus was known in the '90s for vicious bars often aimed at fellow emcees. One of his most notable songs, "Second Round K.O.," was released in 1998 and produced by Wyclef Jean and Jerry Duplessis. He famously came for LL Cool J in a line that has bothered rap fans for decades.
Chuck D's Fight The Power: How Hip Hop Changed The World Is Our TV Pick
On the track, he stated: "Well, lemme tell you somethin', you might got more cash than me/ But you ain't got the skills to eat a ni**a's ass like me!" Canibus recently appeared on the Outside With Gorilla NEMS show to clear the air and insist that the bars weren't intended to be sexual but to emphasize how he can lyrically tear apart his opponents.
"Hey, that's not what it meant back then!" he explained. "That's how old we are. What it is now is you see that type of stuff in the comments section on a website and you can't do anything about it. I look at it and I'm like, 'Why did I say that?' because of how it is. But I know why I said it back then. The comment section is just…yellow tape."
The rivalry between Canibus and LL was legendary, with the latter throwing shots on "4321." Canibus then responded with "Second Round K.O.," in which he utilized Mike Tyson in the song's music video. LL Cool J refused to take that response lying down. He released the track "The Ripper Strikes Back," in which he pinpointed Canibus' lack of commercial success.
But all is well now. The two rappers eventually got past their beef, with Canibus joining LL onstage during a performance in New York City years after the feud began.