Admittedly, there are times when witnessing the audacity of caucasity in its full splendor that there's nothing left to do but marvel at it. Perhaps, if you're feeling particularly magnanimous, you can even appreciate it. Not because of what it does but because that level of confidence and performative obliviousness can be aspirational.
I mean, can you imagine the level of caucastic tenacity it took for Abigail "My Scores Are Too Short to Box With God" Fisher to go all the way to the motherfucking Supreme Court just because the state of Texas wouldn't recognize her 8-track ass as a Blu-ray player? Or for the European settlers to land on some land they never seen before and didn't even know existed before they landed and still declare, "Yup. All this shit mine"? Or for Donald Trump to look his dark-meat-McNugget-filled ass in the mirror and decide it should be president?
Anyway, during a hearing Tuesday, Kirstjen Nielsen, Trump's homeland security chief, claimed not to know that Norway, one of the world's whitest countries, was, in fact, one of the world's whitest countries. Let's forget for a moment that, if you take Nielsen by her word, it means that the person in charge of keeping America safe from terrorist attacks lacks the general sense of geographic and demographic knowledge you'd find in a moderately intelligent hedgehog. I literally just Googled "children's books about Norway" and all of them are either about snow or feature characters named "Snojakta." She is, under oath, claiming to know less about Norwegians than a 3-year-old.
Instead, let's focus on her name. Her name is Kirstjen Nielsen. This is, if it's not the world's whitest name, a name that didn't win the world's whitest-name contest because it submitted its application too late and couldn't enter. This name is so white that it just denied me a car loan. THIS IS THE NAME OF A GOTDAMN VIKING! THIS IS THE NAME OF SOMEONE WHOSE MIDDLE NAME IS PROBABLY BROOMHILDA!
Of course, there's nothing wrong with having a Viking-ass, Norse-god-ass name. BUT THERE'S DEFINITELY SOMETHING WRONG WHEN YOUR NAME IS KIRSTJEN BROOMHILDA RAPUNZEL LANNISTER NIELSEN AND YOU CLAIM NOT TO KNOW WHAT COLOR YOUR GRANDPARENTS' NEIGHBORS PROBABLY WERE.
G/O Media may get a commission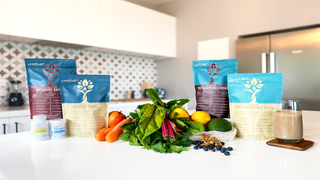 That's ... impressive!