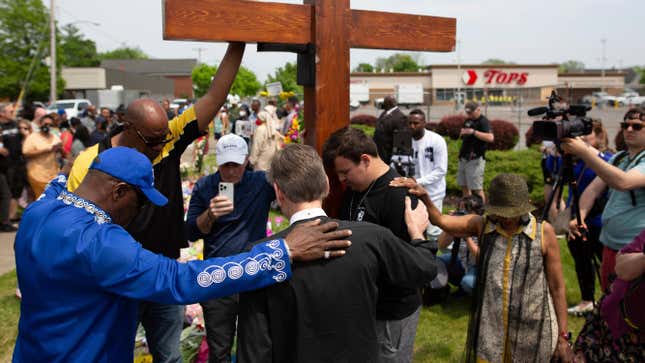 The nonprofit organization Everytown for Gun Safety is suing several companies in connection to the racist Buffalo shooting that happened at a Tops supermarket last year. According to the lawsuit, several defendants are named and include Reddit and YouTube—online spaces where the shooter was allegedly radicalized.
Cedric the Entertainer Shares Details Of His First Crime Novel & Tackles Our Random Rapid Fire Questions
There are a total of 16 plaintiffs, including former Tops employees and customers, and they are also suing the store that sold the shooter's weapon (Vintage Firearms LLC) as well as the company that made his body armor (RMA Armament). In addition, the shooter's parents are named as defendants in the lawsuit which was filed in New York Supreme Court.
"The death, terror and other harm suffered by plaintiffs was made possible by the companies and individuals who facilitated and equipped the shooter for his racist attack. As a result of their negligent and unlawful actions, the shooter gained the racist motivation, tools and knowledge necessary for him to commit the mass shooting at Tops," the lawsuit states.
The plaintiffs also claimed that surviving the shooting has left them with traumatic effects. They state that they have trouble sleeping and now suffer from paranoia and anxiety. A few survivors said that they haven't been able to return to work at Tops or other jobs. Former Tops employees Fragrance Harris Stanfield stated: "While I escaped without a bullet wound, the terror that the shooter inflicted on me and other survivors will live with us forever.
"It's my hope that this lawsuit can help to not only hold the individuals and entities accountable who allowed the shooter to carry out his racist rampage, but that we can also change the conversation around who constitutes a victim following tragedies like this one."
The suit is seeking unspecified damages from the companies in addition to the cost of their legal fees.