Somebody gon' learn a big lesson real soon. A high school student from Elk Grove, Calif., has stepped in a heaping mound of dog shit after a racist video she recorded went viral on social media.
The girl, who probably thought she was cute, filmed herself on Snapchat making several horrible remarks. The video has been viewed more than 3 million times on Twitter since it was first posted over the weekend.
"Black people are trash; they need to die," she can be heard saying in the video. As the girl speaks, she pans the camera to her friend, who appears to go wide-eyed in shock before giggling at the remarks.
Apparently enjoying her friend's reaction, the girl continues.
"When the police were killing all those black people, I was so happy because I was like, 'Fuck black people; go die, bitches,'" she adds, smiling.
G/O Media may get a commission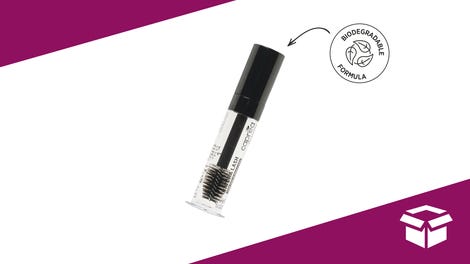 It's $8
20% Off Lash + Eyebrow Serum 2.0 - Caprea Beauty
Of course, Little Miss I-Think-Racism-Is-Cool probably didn't count on the Twitter detectives showing up, because both she and the school she attends were quickly identified.
Now, according to CBS 13 Sacramento, the entire community is demanding an apology from the Pleasant Grove High student.
"If it was a joke, it wasn't a funny joke at all," Camryn Tomlin, who just graduated from the high school, told the news station.
"It's not right; I think she should be suspended, if not even more," Tomlin's cousin Breann Bray, also a recent graduate, added.
The Elk Grove Unified School District sent CBS 13 a statement saying that the school was investigating the incident, as well as speaking to the families of the students in the video.
Read more at CBS 13 Sacramento.