California Gov. Jerry Brown signed legislation Friday that imposes new mandatory sentences on some sexual assault offenders and expands the legal definition of rape, two issues that have been hotly debated since the case against former Stanford swimmer Brock Turner hit the national spotlight.
The Los Angeles Times reports that the decision comes after heated debate this year over the mishandling of sexual assault investigations on U.S. college campuses by police and the court system.
In March, Brock Turner was found guilty of the rape of an unconscious woman behind a dumpster on Stanford's campus. On June 1, Santa Clara County Superior Court Judge Aaron Persky sentenced Turner to just six months in jail and three years' probation.
"A prison sentence would have a severe impact on him. I think he will not be a danger to others," Perskey said in explaining the sentencing.
Turner was released from jail Sept. 2 after having served only three months of his six-month sentence.
G/O Media may get a commission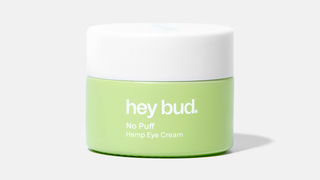 15% off
Hey Bud - No Puff Hemp Eye Cream
Two weeks after Turner's sentencing, Democratic California Assemblymen Evan Low and Bill Dodd introduced Assembly Bill 2888 (pdf), which prohibits a judge from granting probation "if a person is convicted of rape, sodomy, penetration with a foreign object, or oral copulation if the victim was either unconscious or incapable of giving consent due to intoxication."
Under the current law, people convicted of crimes similar to Turner's could be given a lesser sentence based on a judge's discretion.
Brown has gone on record as being opposed to mandatory sentences, but in a signed statement on Friday, the governor said (pdf), "As a general matter, I am opposed to adding more mandatory sentences. Nevertheless, I am signing AB 2888, because I believe it brings a measure of parity to sentencing for criminal acts that are substantially similar."
Previously, rape (including spousal rape) was defined as "an act of sexual intercourse accomplished under specified circumstances indicating a lack of consent, force, or duress." A.B. 701, written by Democratic Assemblywomen Cristina Garcia and Susan Talamantes Eggman, expands the legal definition of rape so that all forms of nonconsensual sexual assault "may be considered rape for the purposes of the gravity of the offense and the support of survivors."
Both bills close the loophole that allowed Turner to get off with a slap on the wrist. The new laws go into effect Jan. 1, 2017.