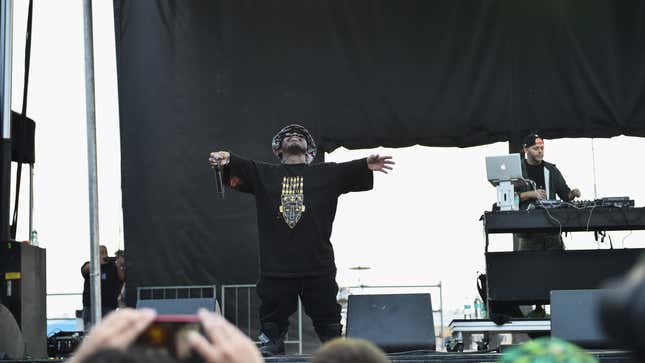 Bushwick Bill (born Richard Stephen Shaw), the hip-hop legend and co-founder of the iconic Houston group Geto Boys, has died.
American Ninja Warrior: Season 15 Is Our TV Pick of The Week
According to his publicist Dawn's confirmation via TMZ, Bill died surrounded by family Sunday evening at 9:35 p.m. in Houston. He was 52 years old and suffered from Stage 4 pancreatic cancer.
Dawn also posted a confirmation of the rapper's death on Instagram.
Bill's son Javon confirmed to TMZ that his father's last words were, "I will love you forever."
As the Associated Press reports:
His Dallas-based business manager, Pete Marrero, said the 52-year-old was diagnosed with stage 4 pancreatic cancer in February. He had been planning to go on tour around the time he was hospitalized.

The Jamaica-born reporter was widely reported to have died earlier Sunday after a bandmate wrote a post on Instagram suggesting so, but his publicist had said Sunday afternoon that those reports were premature.
A native of Jamaica, Bill was born with dwarfism, Entertainment Weekly reports. He joined the Geto Boys in 1986 as a dancer, then known as Little Billy. Along with fellow members Willie D and Scarface, the trio went on to be significant pioneers in southern hip hop with hits such as "Damn It Feels Good to Be a Gangster" and "Mind Playing Tricks on Me."

Bill's publicist has also confirmed plans for a public memorial service are in progress.
"We are looking into doing a public memorial at a later date. His family appreciates all of the prayers and support and are asking for privacy at this time," Dawn's Instagram caption read.
Rest in power, Bushwick Bill.