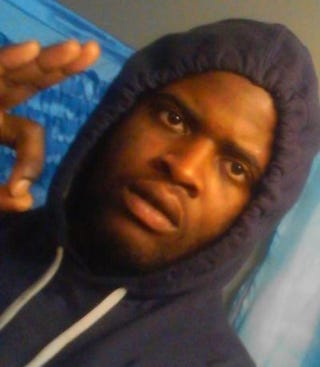 A father's love knows no bounds. Demetrius Johnson's last known words to his family were, "I'm not going to let my son die."
The 24-year-old Buffalo, N.Y., man had rescued his fiancée and two of his kids but died Friday when he ran back into a raging fire to save his 3-year-old son, reports the New York Daily News.
Johnson's family said the dad of three was the first to detect the blaze early Friday and woke up his fiancée Tempest Thomas—whom he had just proposed to on Valentine's Day—and his three kids: Treasure Brighon, 8, Demetrius Johnson, 3, and 1-year-old Demaris Johnson.
The News reports that he carried out his badly burned daughter and made sure Thomas and Demaris got out too. The family then realized that their 3-year-old was still inside.
"Tempest told Demetrius, 'Don't go back in there, it's too bad,'" his brother, William Johnson said to the News. "My brother said, 'I'm not going to let my son die.'"
According to reports, Johnson broke a window and crawled back inside the burning building. Firefighters, who found the little boy unharmed in a closet, also found Johnson's body.
The younger Demetrius Johnson was taken to local hospital and treated for smoke inhalation. Treasure, who suffered burns on 90 percent of her body, will be flown to Shriners Hospitals for Children in Cincinnati.
"My brother died a hero, that's all there was to it," William Johnson said. "He was an angel. He pulled his family out of there, but he couldn't save himself."
Read more at the Daily News.