Did you know that jazz pioneer Fats Waller wrote the score to a Broadway musical? I don't mean Hot Chocolates in 1929, a black show that started at a Harlem nightclub and made the move downtown, and was a string of songs and sketches. I mean that Waller wrote a Broadway musical with a white lyricist that premiered on the Great White Way, had a mostly white cast and had a mainstream production team. That was not normal in 1943, and it was a hit, too.
Jabari Banks On A Potential Bel-Air Musical, Fresh Prince Cameos, & A Game of 'Which Aunt Viv?'
It was called Early to Bed, and since it closed almost exactly 67 years ago, in 1944, and Fats' birthday is this Friday, I am making a pitch for unearthing it because it is, essentially, a lost show. Mainstream histories of musical theater tend to pass by it quickly because it wasn't written by someone like Richard Rodgers or even "honorary black" Harold Arlen. A one-off show by a jazz musician doesn't fit into the usual quest to chart the evolution of musical theater as a form.
But then, even works on Waller tend not to have a whole lot to say about the show, since Waller experts are naturally more interested in jazz than in musicals. As I write this, Early to Bed isn't even mentioned on Waller's Wikipedia page.
This is a shame, because the score is, as you would expect of Waller at the height of his powers, a major treat. Fans of the Waller-tribute revue Ain't Misbehavin' will recall "When the Nylons Bloom Again" and "The Ladies Who Sing With the Band." They were from Early to Bed. Most would consider those two songs among the catchiest in Ain't Misbehavin' — imagine a score with another dozen songs like them. Yet no full score of the show has ever been published, and so you can't hear them. Ever!
G/O Media may get a commission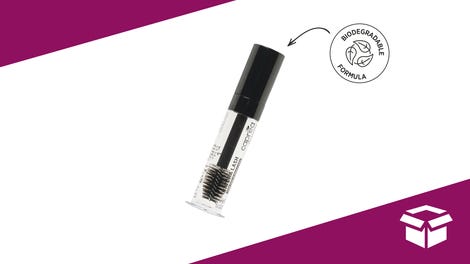 It's $8
20% Off Lash + Eyebrow Serum 2.0 - Caprea Beauty
Those inclined to dig around for such things have always loved the handful of other songs from the show that happened to be published as sheet music. I have witnessed the red-hot "At the Hi-De-Ho High in Harlem" enter innocent people's heads and stay there for weeks. In the show, this number was performed by a kind of Waller substitute, Bob Howard, who went on to become the first black person to host a television show. "This Is So Nice" and "Slightly Less Than Wonderful" are, respectively, nice and wonderful, indeed.
The plot involves a bullfighter and a track team, both of whom happen to alight in a bordello in Martinique and think it's just a hotel. Yes, that was the premise for two-and-a-half hours of show, with lines like the track-team coach saying, "I asked the manager if they had facilities here for a workout, and he said he guessed it could be arranged!" "At the Hi-De-Ho High in Harlem" is introduced by the Fats guy saying to his squeeze, apropos of nothing in particular, that she would have enjoyed the high school he went to, upon which he and the lady then sing and dance about it for five minutes.
That's what Broadway plots were often like back then. Try to remember what the "plot" is of even an evergreen from the era — Anything Goes, for example. But this means that there are no commercial prospects in a full-scale mounting of Early to Bed, unless City Center's Encores! series wants to take a crack at a four-day, scripts-in-hand run, as is its now noble tradition.
More usefully, however, Early to Bed needs to be recorded in all of its original glory with full orchestra. The instrument parts do still exist, and the lush, bouncy splendor of Waller's songs must have sounded fantastic scored for a Broadway pit band. Over the past 25 years, many old-time musicals have been recorded with full orchestra, with the original materials lovingly exhumed and made to sing again. At this point, that this has not been done for Early to Bed is a gaping omission.
Almost every note Waller recorded has been released on CD. Yet because of its orphan status — too "jazz" for show-music people and too "Broadway" for jazz people — Waller's hit Broadway musical, one of the crowning achievements of a life that ended shortly thereafter, is available only in a few shards of sheet music and in recordings of a few of the songs that Waller sang himself — in, as it happens, a rather apparent state of intoxication.
That won't do. Here, then, is my pitch to an organization interested in documenting a piece of both black and theater history that will lend endless pleasure in the bargain. Contact a record company that specializes in such projects — I suggest trying PS Classics first — and offer funding for a restoration of the Early to Bed materials, in order to lay down a solid recording of a lost work by a major black artist. Surely there is a decent pitch to be made for a show that includes a song called "A Girl Who Doesn't Ripple When She Bends"!
John McWhorter is a regular contributor to The Root.
John McWhorter is a contributing editor at The Root. He is an associate professor at Columbia University and the author of several books, including Winning the Race: Beyond the Crisis in Black America and Our Magnificent Bastard Tongue: The Untold History of English.