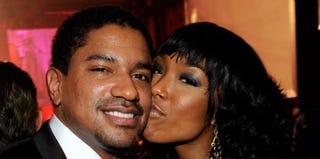 Brandy opened a special gift this Christmas, and it was a diamond ring. The 33-year-old singer is engaged to longtime boyfriend and music industry executive Ryan Press, reports Billboard.
It will be the first marriage for Brandy, who has a 10-year-old daughter with a former boyfriend. Press is an exec with publisher Warner/Chappell Music. 

It's been a good few months for the singer, whose album "Two Eleven" debuted at No 3 on the Billboard 200 and No. 1 on R&B/Hip-Hop Albums in October. The single "Put It Down," featuring Chris Brown, reached No. 3 on R&B/Hip-Hop Songs, her highest showing since 2002's "What About Us" achieved the same mark.
Read more at Billboard.