Sad news.
The Associated Press is reporting that Joe Frazier, the first man to beat Muhammad Ali in the boxing ring, has liver cancer and is under hospice care.
Frazier's personal assistant, Leslie Wolff, told the AP that the 67-year-old former heavyweight champion was diagnosed four or five weeks ago and it is unknown exactly how long he has to live.
"We have medical experts looking into the all the options that are out there," Wolff told the AP. "There are very few. But that doesn't mean we're going to stop looking."
Wolff, who has been Frazier's manager for seven years, said the boxer had been in out and out of the hospital since early October and receiving hospice treatment the last week.
"We appreciate every prayer we can get," Wolff said. "I've got everybody praying for him. We'll just keep our fingers crossed and hope for a miracle."
G/O Media may get a commission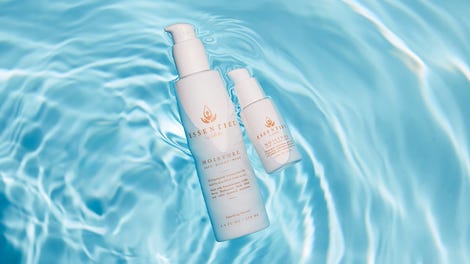 20% off
Essentiel by Adele
Frazier was the first man to beat Muhammad Ali, knocking him down and taking a decision in the so-called Fight of the Century in 1971. He would go on to lose two more fights to Ali, including the epic "Thrilla in Manila" bout.
Frazier was bitter for many years about the way Ali treated him then. More recently, he said he had forgiven Ali for repeatedly taunting him.
Smokin' Joe was a small yet ferocious fighter who smothered his opponents with punches, including a devastating left hook he used to end many of his fights early. It was the left hook that dropped Ali in the 15th round of their "Fight of the Century" at Madison Square Garden in 1971 to seal a win in a bout where each fighter earned an unheard of $2.5 million.
In a statement today, Muhammad Ali said, "Joe is a fighter and a champion and I am praying he is fighting now. My family and I are keeping Joe and his family in our daily prayers. Joe has a lot of friends pulling for him, and I'm one of them."
Our thoughts are with Frazier as well.

Read more at the Associated Press.
In other news: Scores Killed in Attacks on Nigerian Town.
Like The Root on Facebook. Follow us on Twitter.