B.B. King, the legendary singer-guitarist-composer who became one of the greatest success stories among African-American blues artists, died Thursday in Las Vegas. He was 89.
His attorney, Brent Bryson, told the Associated Press that King died peacefully in his sleep at his home. It had recently been reported that King, who suffered from diabetes, was living in hospice care at home.
For almost 70 years, King and his beloved electric guitar, Lucille, introduced generations of fans to the potent power of blues that rose out of the Mississippi Delta.
He was born Riley B. King on Sept. 16, 1925, into a family of poor sharecroppers on a plantation near Itta Bena, Miss. His parents separated when he was 5, and he went to live in the hills of Kilmichael, Miss., where he bounced back and forth between his mother's and grandmother's homes. After King's mother died, when he was just 9, he stayed in his grandmother's care.
King grew up singing in the church choir, and he found solace in music. He learned the basics of E, A and B chords on the guitar from the local pastor, who happened to be a very good musician. The young Riley wanted to become a guitar-playing preacher and gospel singer. He even formed a singing group, the Elkhorn Jubilee Singers, with his cousin and two friends.
G/O Media may get a commission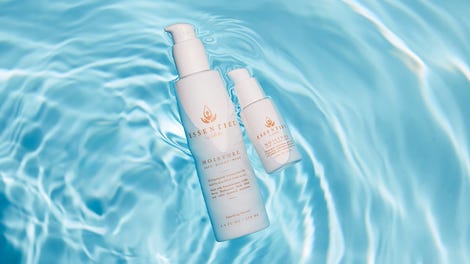 20% off
Essentiel by Adele
King soon discovered what would become his true musical love, however, at his aunt's house, where he heard the music of Blind Lemon Jefferson and Lonnie Johnson on her old Victrola. At age 12 he purchased his first guitar for $15 and worked on his playing skills with the help of mail-order instruction books.
In 1943 King dropped out of school and moved to the Mississippi Delta, where he drove a tractor on a large plantation. During his off-hours, King sang on street corners for loose change. He also joined small gospel groups. In 1947 he hitchhiked to Memphis, Tenn.—a destination for black musicians of all genres—with $2.50 in his pocket to pursue a career in music. King stayed with his cousin Bukka White, one of the most celebrated blues artists of his time, who became King's mentor.
King got his first big break in 1948, performing on Sonny Boy Williamson's radio program in West Memphis, Ark., just west of Memphis. He later got a spot on a black-owned radio station, where he became known as the Beale Street Blues Boy, later shortened to "Blues Boy" King. Eventually it became just B.B.
He recorded his first album in 1949, releasing six singles by year's end. He signed a long-term recording contract and started performing on the chitlin circuit—small cafés, juke joints and country dance halls throughout the region. While he was playing at a dance in Twist, Ark., two men got into a fight and knocked over a kerosene lantern, setting the wooden building on fire. King fled with the crowd but soon realized he'd left behind his cherished $30 acoustic guitar. He rushed back into the burning building to rescue it, barely escaping. He later learned that the fight had been over a woman named Lucille, so he gave that name to his beloved guitar to remind himself never to squabble over a woman. From that day forward, each of his trademark Gibson guitars was called Lucille.
By the 1950s, King was beginning to receive recognition from black audiences nationwide, thanks to his No. 1 hit "Three O'Clock Blues." He embarked on his first national tour and had more hits. In 1955 he left the radio job and purchased a tour bus known as Big Red. King and his band played 342 one-night stands in 1956 alone.
King was the premier artist on the blues circuit, fusing gospel, jazz, pop and traditional blues. His electric-guitar playing was powerful and his voice rich, and the stories he shared onstage were filled with humor and emotion. Yet his success led to his divorce after eight years of marriage from his first wife, Martha Denton, who didn't like King's extensive touring schedule. The breakup inspired King to pen the song "Woke Up This Morning." He would marry Sue Hall in 1958, but that marriage also ended after eight years as a result of the constant travel. King would never marry again. The second divorce led him to record a Roy Hawkins tune, "The Thrill Is Gone," which became his biggest hit, and his signature song.
It wasn't until the mid-1960s that King achieved crossover success with white audiences that contemporaries like Fats Domino, Chuck Berry and Little Richard were enjoying in other genres. A young generation of guitarists—including the Beatles' George Harrison, Eric Clapton, Jimi Hendrix and Jeff Beck—cited King as a major influence on their own playing styles. King found himself performing at huge rock and other venues, including the Newport Folk Festival in 1968. He opened for the Rolling Stones at a number of U.S. dates in 1969 and appeared on The Tonight Show and The Ed Sullivan Show.
By the 1970s, King was an international institution. He also began to accumulate awards, including 18 Grammys. He was inducted into the Blues Foundation Hall of Fame in 1984 and the Rock and Roll Hall of Fame in 1987. He received a Grammy Award for Lifetime Achievement in 1987, the National Medal of Arts in 1990 and Kennedy Center Honors in 1995. King was also given a host of honorary doctorates and awards from institutions including the University of Mississippi, Yale University and Berklee College of Music.
King achieved success with a string of eponymous clubs. He opened his first venue in Memphis in 1990 and went on to launch clubs in cities including Orlando and West Palm Beach in Florida; Nashville, Tenn.; New York City; and Las Vegas. He penned his autobiography, Blues All Around Me, in 1996.
Monée Fields-White is a freelance writer and editor based in Los Angeles.