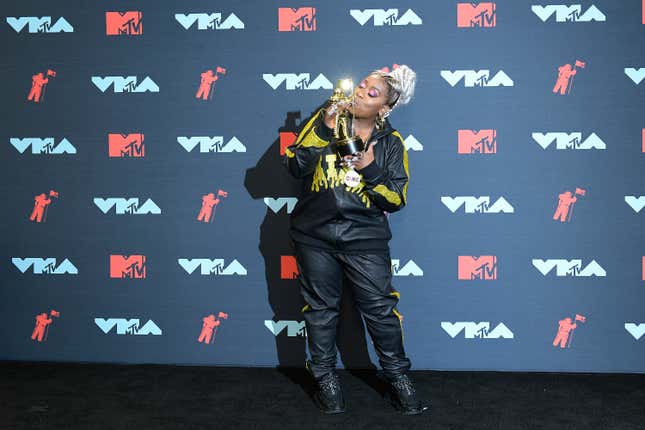 Like Issa Rae, I watch award shows to root for everybody black.
When a black person hit my screen during the 2019 MTV Video Music Awards, I turned into a proud mother who was equipped with a sign and screams filled with the happiness that comes from knowing another one of our people is achieving their dreams.
The VMAs are an unseasoned event, but throughout the night, black women continuously proved that we invented music.
Lizzo Made That Stage Her Bitch
"My girl Lizzo is 100 percent that bitch," yelled H-Town hottie Megan Thee Stallion. And she did not lie. When Lizzo hit the stage, she asked the question that many of us have been wondering since the dawn of time: "Why men great 'til they gotta be great?!" I feel once we answer this question we'd be better off as a people. She got on that stage and showed her ass, figuratively and literally, as she performed in front of an inflatable butt. She started out the performance giving us an Olivia Pope moment in a full-length trench and then revealed a yellow swimsuit to presumably show the world that color was invented for black women. "It's so hard trying to love yourself in a world that doesn't love you back," screamed Lizzo. She continued by letting us all know that this was her time to feel good as well because she, like all of us, deserved this feeling.
Normani Worked That Stage Like a 9 to 5
Normani came and did what she had to do with her performance of her new single "Motivation." Equipped with a team of dancers ready to hit every step, she delivered an aesthetically pleasing performance. Coupled with splits, dips and a handful of tricks, Normani arrived on stage to show that she is capable of holding her own outside of her former bandmates of Fifth Harmony. There was even a slight wardrobe malfunction, but like a true performer, she didn't let that stop her from delivering. This woman snapped and I'm ready to be inducted into whatever hive she has dedicated to her.
G/O Media may get a commission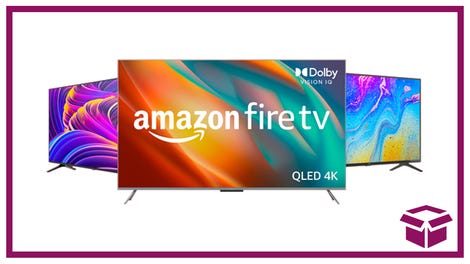 Ooh. stunning.
New Amazon Fire TVs


Missy Finally Got Her Flowers
Once again for the cheap seats, Missy Elliott invented the music video. While the rest of us were in the '90s, Melissa was sitting pretty in 2057. For over two decades she has consistently delivered hit after hit, paired with eye-catching visuals that have captivated audiences and kept her name relevant way after her debut. When you think creativity in the music industry, Missy is who comes first to mind. She didn't just deliver hits, she flipped it, dipped it, and reversed it to tell a story that brought her music to life. This Video Vanguard award was long overdue, but still very well-deserved. Missy is the same woman who made a trash bag iconic, and in my opinion, invented the GMail logo with her 1997 "Sock it to Me" outfit. Missy became the first female rapper to receive this prestigious/overdue honor and it was well-deserved. During her performance, she took us on a whimsical, supa dupa fly journey throughout her career and gave us visuals worthy of the Missy brand.
The VMAs once again proved that a black woman will shine in any room you put her in. Black women don't let adversities stop them; instead, they turn lemons into lemonade and show why they're the best thing on this planet. Whether it comes from the creativity of Missy, the confidence of Lizzo or the flexibility of Normani, black women will always excel in whatever category they're placed in. We truly aren't worthy.