A Brooklyn, N.Y., grandmother is taking action in a case that many say illustrates police insensitivity toward women of color.
Denise Stewart filed a federal lawsuit Oct. 8 against New York City and the police officers who pulled her out of her apartment topless and handcuffed her in the hallway of the building where she lives, the New York Daily News reports.
"What they did to her is an affront to all women, especially women of color," Stewart's lawyer, Amy Rameau, told the newspaper.
The attorney added that an internal police investigation cleared the officers of wrongdoing in the incident, which occurred in August 2014.
Police said they were responding to a reported domestic argument in Stewart's building but had no specific apartment number, according to a local CBS News report. They heard an argument in the woman's apartment and went inside to investigate. Officers said that Stewart's 12-year-old daughter had injuries on her face and told them that her mother and elder sister had assaulted her.
G/O Media may get a commission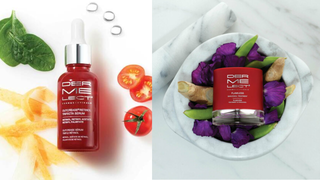 Save $19
Retinol Renewal Kit
Stewart, 48 years old at the time, was wearing only a towel and underwear when the officers banged on her door about 11:45 p.m. The federal civil rights lawsuit alleges that Stewart's towel fell off when officers dragged her into the hallway to arrest her. She sat outside her doorway, surrounded by several police officers, handcuffed and topless for several minutes. A neighbor videotaped the incident.
Stewart's attorney says that the police fabricated a story about Stewart pulling off her own clothes to confront the officers. Rameau, who also represents Stewart's three adult children and the 12-year-old daughter, says that officers also lied about the domestic dispute. The lawyer told the Daily News that Child Protective Services returned the girl to the home the next day.
Stewart has always denied doing anything wrong and says that she was embarrassed and traumatized.
"These officers conducted themselves in a deplorable manner," Rameau said in a written statement days after the episode. "They pepper sprayed her four year old grandson and a male officer punched her 12-year-old daughter, the same 12 year old they claim they were there to protect."
The city's Law Department is reviewing the lawsuit, according to the Daily News.
Read more at the New York Daily News and CBS News.