A black man, who for some reason unknown to the great ancestors was wearing a Donald Trump-branded "Make America Great Again" hat and shirt, has been charged with a hate crime after allegedly getting into an argument with two men and then pushing one of them, a Hispanic immigrant, onto subway tracks in New York City.
According to Manhattan District Attorney Cy Vance, Willie Ames is facing charges of attempted assault in the first and third degrees as hate crimes, as well as assault in the second and third degrees as hate crimes and aggravated harassment, BuzzFeed reports.
"This defendant's attacks on two New Yorkers were attacks on all New Yorkers, as alleged in the indictment," Vance said in a statement obtained by BuzzFeed News. "Willie Ames is charged with selectively ambushing two young men on their way home from work for no other reason than their perceived nationality."
The incident occurred back in April, when Ames apparently got into an argument with the men, including the Hispanic man, making several derogatory comments about Mexican Americans.
"You fucking Mexicans," the 47-year-old Uncle Ruckus Ames allegedly said. "You come here and you take our jobs. You bring drugs."
G/O Media may get a commission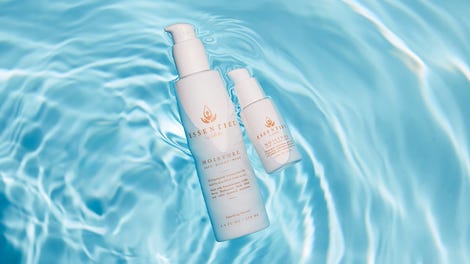 20% off
Essentiel by Adele
The victim who was pushed to the tracks, identified as Luis Lopez, said that he was minding his own business when Ames, sporting the notorious red hat, verbally lashed out at him onboard a northbound No. 4 subway train that was approaching the Union Square-14th Street station.
Lopez got off of the train at 14th Street, but authorities say Ames followed him, escalating the attack and allegedly punching Lopez in the head multiple times. Ames then allegedly shoved Lopez onto the tracks before running away.
"I don't know why he targeted me," Lopez told the New York Daily News days after the attack. "He started yelling that I was there to take his job and that we bring drugs here.
"I fell headfirst," he added. "My head hit the railing. I tried to get up but lost consciousness. I couldn't move. My friend jumped in to get me out. He saved my life. Thank God there wasn't a train coming—it would have been a sure death. I would have died if it wasn't for him."