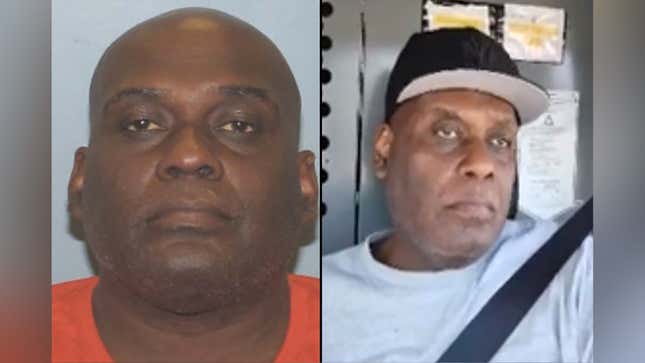 Updated as of 4/14/2022 at 9:30 a.m. ET
Frank James, the 62-year-old Black suspect wanted in connection with the Brooklyn subway shooting, was arrested on Wednesday in Manhattan after a nearly 30-hour manhunt. He was charged with a federal terrorism offense and will make his first appearance in court on Thursday, according to a press conference with the NYPD.
Small Town Horror: The Story Of The Cops Who Let A Man Drown
Breon Peace, the U.S. Attorney for the Eastern District of New York said James was charged in federal court for breaking a law that blocks terrorist and violent attacks against a mass transportation system. He faces life in prison if convicted.
During the press conference announcing James' arrest, New York City Commissioner Keechant Sewell said that investigators used all the tools available to gather evidence that "directly links Mr. James to the shooting."

She continued, "We were able to shrink his world quickly. There was nowhere left for him to run."
From CNN:
James had been named a "person of interest" by the New York City Police Department after possessions of his, including a key to a U-Haul he rented, were found at the scene, authorities said. He was declared a suspect in the shooting Wednesday, and the city issued an emergency alert to residents saying James was "wanted" and asking for tips.

The 62-year-old called police tips hotline Crime Stoppers Wednesday to tell authorities he was at a McDonald's on Manhattan's Lower East Side, two law enforcement sources told CNN.

The call dropped moments later and was followed by a 911 call from another person who said they had spotted James, one of the two sources told CNN.

Police responded to the McDonald's and did not find James, sources told CNN, but shortly after, officers came across a bystander who flagged James to them, a senior law enforcement source said. He was arrested without incident.
The shooting occurred at Brooklyn Subway station on Tuesday morning where ten people were shot and at least 29 others needed to be treated with non-life-threatening injuries, according to CNN.
During the melee, police believed James fitted his face with a gas mask, threw a gas canister in the train, and began firing a weapon at least 33 times.
Less than an hour after the shooting, James was seen boarding another subway near the shooting.
Some of the victims were treated for smoke inhalation from the smoke bomb while others were injured in the panic during and after the shooting.
More from CNN:
Authorities at the scene found a Glock 9 mm handgun, three extended magazines, two detonated smoke grenades, two non-detonated smoke grenades, a hatchet and keys to a U-Haul van, Essig said.


The gun found at the scene was purchased by James in Ohio in 2011, according to Essig. A credit card that was used to rent the U-Haul was also found, two law enforcement sources told CNN. Two officials told CNN they believe the gun jammed during the shooting.

The U-Haul van was rented by James, police said, and was recovered by police near the Kings Highway station after being cleared by the NYPD's bomb squad.
James' motives for the shooting have not been determined yet, according to CNN.