Last year, ABC's Black-ish introduced audiences to the lovable Johnson family and became the first sitcom to feature a black family on network television in years. While comparisons have been made to The Cosby Show, Black-ish creator Kenya Barris has consistently highlighted a critical difference between the two shows.
"The Cosby Show was about a family that sort of happened to be black … but [Black-ish] is about a family that is absolutely black," Barris stated. Anthony Anderson, who serves as the show's executive producer and also stars as Andre Johnson, the father of the Johnson clan, went further in describing the Johnson family as "unapologetically black." 
Accordingly, in its first season, Black-ish tackled thought-provoking topics with which many families grapple, from corporal punishment to homophobia, but from the distinct perspective of a black family.
With more than 7 million viewers tuning in each week and an Emmy nomination for Anderson, Barris has promised to deliver an even edgier show this season, kicking off season 2 by exploring the n-word in the premier episode when one of the Johnson kids uses the divisive word during a school talent show. 
On a media call this week, both Barris and Anderson struggled with their own feelings about the word and how, on one hand, it can be viewed as a "tribal call," as Barris described it, and on the other hand, as Anderson put it, it can sound like "fingernails across chalkboard" when certain people say it. He recalled the time he was enthusiastically greeted by being called the word when he visited South Africa. 
G/O Media may get a commission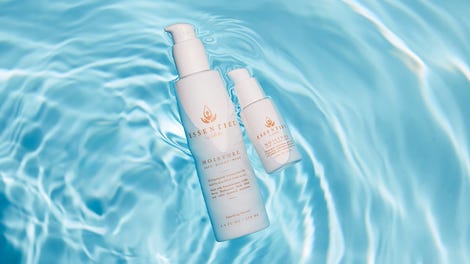 20% off
Essentiel by Adele
True to form, viewers can expect each member of the Johnson family to come at the issue with his or her own unique perspective. "We try to make sure to give all our characters an honest voice on the topics that we talk about … because we are not a monolithic people," said Barris.
Indeed, black people do not behave as a monolithic group. This truth can be reflected in the demographics of Black-ish's viewership. While Black-ish touts strong viewership numbers, only about 20 percent of its audience is African American. Barris attributes this to, among other factors, going head-to-head with Fox's Empire Wednesday nights. In fact, according to Barris, when Empire debuted, Black-ish lost a third of its audience. 
Barris speculated, "Because [Empire] is a salacious, serialized show, the live audience is like, 'That's a show I want to view because I want to talk about it tomorrow at the watercooler.' "
Barris and Anderson encouraged viewers to watch Empire but also record Black-ish and watch it within three days after it airs. "A lot of shows live and die based off of their DVR ratings. It's going back to the idea of how important it is to see a movie opening weekend," Barris explained. 
Anderson joked, "I tell people, even if they can't watch it within that three days, if they DVR it, just hit play and let it play while you're walking around the house doing homework or something."  
In addition to exploring new topics like black men's health and gun control this season, Anderson said, the show will also feature a special guest: his son, who is an actor.
Season 2 of Black-ish on ABC premieres Wednesday, Sept. 23, at 9:30 p.m. EDT. (Empire fans, set your DVRs!)
Akilah Green is a recovering Washington, D.C., lawyer-lobbyist-politico turned TV and film writer and producer living in Los Angeles. She currently works for Chelsea Handler's Netflix talk show, Chelsea. She has also worked as a staff writer for Kevin Hart's production company, HartBeat Productions, and as a consultant for Real Time With Bill Maher on HBO. In addition, she co-wrote and is producing Scratch, an indie horror-comedy feature film, and is a regular contributor to The Root. Follow Green's adventures in La La Land on her blog, Twitter and Facebook.