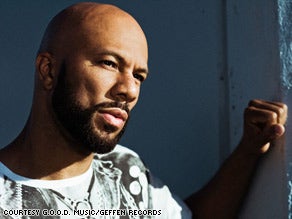 EURweb is reporting that rapper Common is remembering the past by embarking on a Black History Month speaking tour. In honor of his past and those who have come before him, he will be traveling across the country to discuss the present and the past. Beginning Feb. 7, 2011, he will make stops in Atlanta, Chicago, Washington, D.C., and New York City, among other cities, on a 28-day tour.
This is an AT&T-sponsored series in support of its "Rethink Possible" initiative. Common will be joined on the tour by  congressional candidate Kevin Powell, Tai Beauchamp and FUBU founder Daymond John. Note to critics: Not all rappers are useless. A good deed, indeed.
Read more at EURweb.com.
In other news: Egypt Reform Continues: Mubarak Forms Committees.