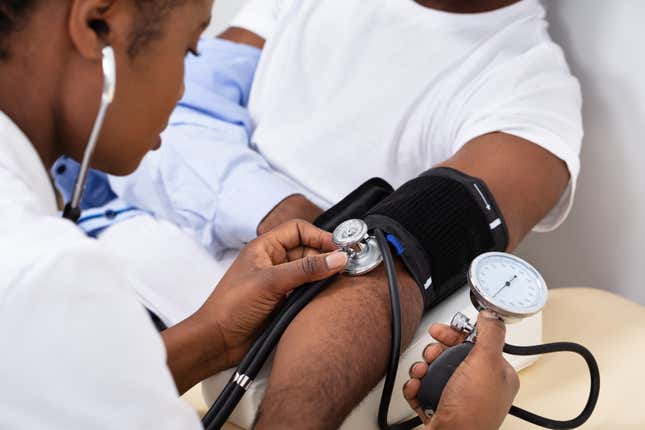 According to a new report from American Cancer Society, Black men and women are more likely to die from uterine, breast and prostate cancer than those from other races. Overall, cancer deaths have gone down by 33% since 1991 the data also revealed.
What It Really Means To "Build Up Immunity" Against COVID-19
The American Cancer Society estimates that 609,820 people will die from cancer this year. The report also shows that Black men die from prostate cancer at a two to three times higher rate than any other racial group. Prostate cancer is the second leading cause of cancer death in men.
Rates have increased by 3% every year after decades of declining, a trend that began in 2014. One of the reasons for this occurrence is that doctors are catching cases of prostate cancer in its more advanced stages, which makes the disease harder to treat.
Additionally, there are severe racial inequities in breast and uterine cancer. Black women are 40% more likely to die from breast cancer compared to white women. Black women also have the highest death rates from uterine cancer. Even though Black women are less likely to be diagnosed with uterine and breast cancer than white women, this shocking disparity still exists.
Despite this discouraging data, there has still been important progress. Between 2012 and 2019, there was a 65% decrease in cervical cancer rates in women. This fact shows how effective the HPV vaccine has been. The American Cancer Society has also shared that it's working toward decreasing the rise in rates of prostate cancer.
The organization is launching an initiative entitled IMPACT, which stands for Improving Mortality from Prostate Cancer Together. The initiative will include research, patient help, and advocacy programs. The report also stated that there has been some success in development treatment strategies to improve life expectancy for women with uterine cancer.